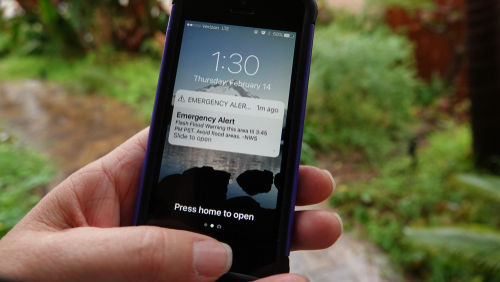 So heads up: there is a scheduled nationwide test for the US' Emergency Alert System. This is simply a test and is not meant to cause panic.
As noted by The Mobile Report, this will be the seventh nationwide test of the EAS. The FEMA and FCC plan to conduct the test on Wednesday, October 4, 2023 at 2:20 PM Eastern Time.
During the test, every phone and TV across the country can expect to receive a message. Devices that are switched on and within an active cell tower's coverage will receive a message in English or Spanish, based on your device's language settings. As for the TVs and radios, the test will last around a minute with an audible alert and a message that reads:
"This is a nationwide test of the Emergency Alert System."
If the test schedule needs to be postponed due to bad weather or other reasons, they have set up another testing date on October 11th.
The reason behind the test is to make sure that the system is functioning properly. To date, the EAS has never been used in a widespread emergency situation. And hopefully, they never have to.
Source: The Mobile Report