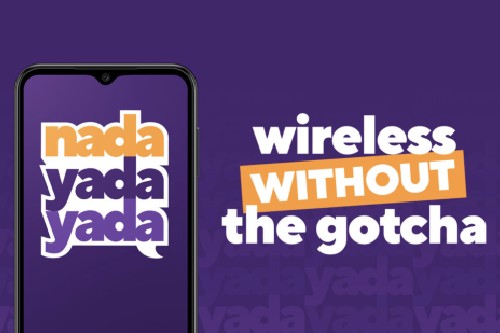 Metro by T-Mobile has rolled out a new campaign that reinforces its promise for no BS– no contracts, no price hikes, and no surprises.
In its press release, the T-Mobile prepaid brand boldly names its rivals, who have surprised customers with hidden fees, price hikes, and other "yada yada." The prepaid brand reiterates its BS-free promise for customers.
Metro shares that big cable providers (such as Spectrum Mobile and Xfinity Mobile) entice customers with their seemingly good deals. But once the promotion is over, these customers face "exploding bills."
It goes on to share that several Spectrum Mobile customers see their bills balloon by as much as $360 per year the month after their "sneaky introductory" promo expires.
In line with this, Metro by T-Mobile promises to put money back to its customers' pockets. The prepaid brand's new campaign pledges to return up to $1,000,000 in the form of the following:
The Broadband BS Fund to reimburse some of the millions of cable customers experiencing or soon to experience – the yada yada of exploding wireless bills from Spectrum Mobile and Xfinity Mobile.
Unlimited 5G Data for $25 so Spectrum and Xfinity Mobile customers– and anyone else– can get wireless from Metro for just $25 per month for a single line of unlimited smartphone 5G when they bring their phone and number.
T-Mobile 5G Home Internet for Metro for $20 per month through the Affordable Connectivity Program with a Metro wireless plan, giving millions of eligible Americans access to more affordable home broadband. You can check your eligibility here.
To know more about this initiative, you can visit this page.
Source: T-Mobile