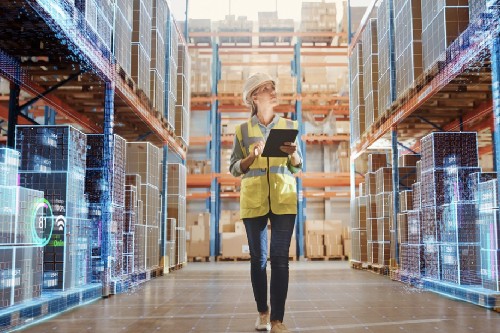 Earlier today, T-Mobile and Google Cloud announced a new partnership that aims to merge 5G and edge compute together. Through this partnership, T-Mo's 5G ANS can connect with Google Distributed Cloud Edge (GDC Edge). This will allow users to access next-generation 5G apps and use AR/VR.
This partnership comes right on time as markets are preparing for the onset of digital transformation. In its release, T-Mobile pointed out that the global edge compute market size is expected to grow to $155.9 billion by 2030. This is a growth of 37.9%.
By working together, certain industries can see promising transformation. These industries include logistics, manufacturing, retail, and smart cities. One example given by T-Mobile is how manufacturing companies will be able to improve equipment monitoring through computer vision technology. Using this, they can automatically notify support personnel if any issues are found.
In line with today's announcement, T-Mobile set up a Tech Experience 5G Hub that they called "magic mirror." This interactive display makes use of Google Cloud to make retail products come to life, as if by magic. When a user holds up a product in front of the mirror, interactive videos or product details appear on-screen in near real-time. Pretty neat.
The following are statements released by executives from both companies:
"We've built the largest and fastest 5G network in the country. This partnership brings together the powerful combination of 5G and edge computing to unlock the expansion of technologies such as AR and VR from limited applications to large-scale adoption. From providing a shopping experience in a virtual reality environment to improving safety through connected sensors or computer vision technologies, T-Mobile's 5G ANS combined with Google Cloud's innovative edge compute technology can bring the connected world to businesses across the country."

– Mishka Dehghan, Senior Vice President, Strategy, Product, and Solutions Engineering, T-Mobile Business Group
"Google Cloud is committed to helping telecommunication companies accelerate their growth, competitiveness, and digital journeys. Google Distributed Cloud Edge and T-Mobile's 5G ANS will help businesses deliver more value to their customers by unlocking new capabilities through 5G and edge technologies."

– Amol Phadke, General Manager, Global Telecom Industry, Google Cloud
If you are interested to learn more about 5G ANS and how it can help your business, you can visit this page.
Source: T-Mobile