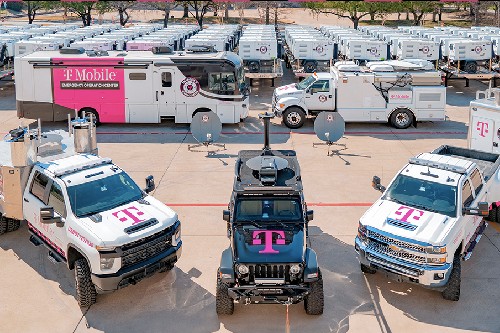 Now that it's summer season, T-Mobile is getting itself ready to face the challenges that extreme weather and natural disasters may cause, such as hurricanes and wildfires. The Un-carrier points out that it has been preparing its emergency response teams year-round to provide support to its customers during such times. They have also provided their first responders and communities with the following:
Increasing investments in network hardening by more than 30% over the past two years to reduce service interruptions, adding fixed backup generators at critical sites nationwide.
Adding 50% more heavy-duty disaster response satellite vehicles to its ready-to-respond fleet.
Expanding its community support fleet with new, fully loaded RV command centers and heavy-duty Wi-Fi vehicles.
Partnering with Pano AI and Valmont on innovative 5G emergency response.
Participating in specialized training exercises and community events.
With these precautions in place, T-Mobile has shared some tips for customers to follow in times of a disaster. You can check it out here.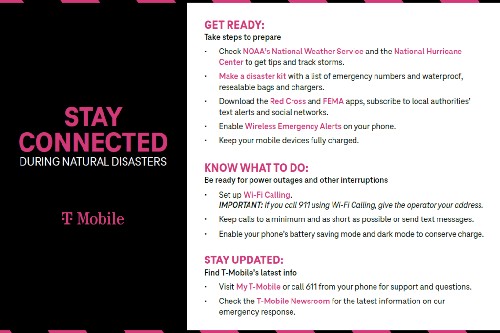 "T-Mobile's teams have worked year-round to ensure our leading 5G network is available when the customers and communities we serve need it most, bolstering redundancy and hardening our footprint as we maximize coverage and capacity nationwide. Following disasters our network and community support teams will also be ready to deploy cutting-edge response assets – vehicles, 5G drones, command centers and other tools – that will deliver connectivity, Wi-Fi and other supplies to local residents and first responders." 

– Ulf Ewaldsson, president, technology at T-Mobile
For more information on T-Mobile's preparedness action, visit this page.
Source: T-Mobile