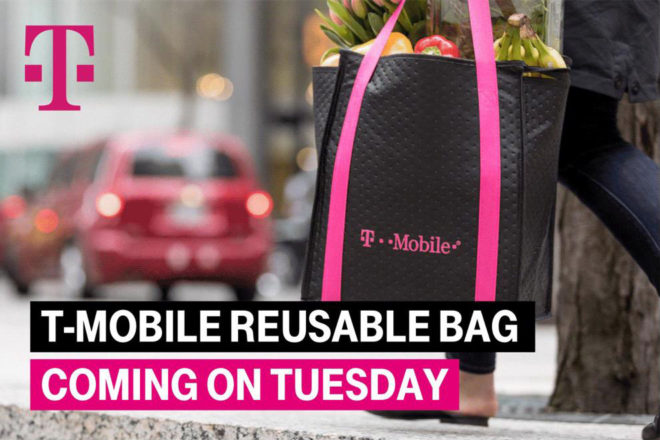 T-Mobile previously brought back one of its rewards that customers enjoyed most: a free MLB.TV subscription. And as it turns out, there's another T-Mobile Tuesdays reward that the Un-carrier is bringing back.
As revealed by The Mobile Report, T-Mo will be bringing back its free reusable thermal bag next week. The publication revealed that the free reusable thermal bag will be offered via the rewards app starting Tuesday, April 18, 2023.
The report also shared a document and some images related to the offer. When these bags were first offered in 2021, they were black and came with a magenta logo. The photos show that T-Mobile has reversed the colors this time. If you opt to get this as a freebie, you'll be getting a magenta thermal bag with black straps and a black square for the T-Mobile "T" logo. There's also a zipper on top to keep the bag closed.
Another difference between this year and last year's bags is its size. The new bags are larger, just like its original size. In 2022, the thermal bags that T-Mobile offered came in lunch tote sizes.
If you are interested in getting your hands on this freebie, head over to your T-Mobile Tuesdays app to get one.
Source: The Mobile Report