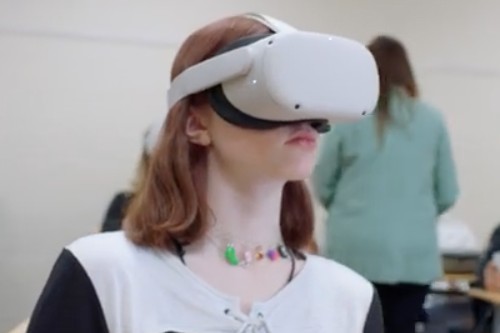 T-Mobile is giving students and teachers in the US easier access to new technologies, like VR. Through this, they are able to support STEM learning and close the opportunity gap.
T-Mo earlier pinpointed that over 19 million people in the US have limited access to the internet. As a result, students, teachers, and schools that are part of this number have limited access to new learning opportunities. And this is why T-Mobile has decided to work with Prisms of Reality (Prisms VR). The partnership will bring together 5G connected VR learning solutions to different schools throughout the country.
For its first run, T-Mobile and Prisms VR headed over to schools in Michigan to let the teachers and students there experience VR learning. They also got to learn more about the roadblocks that small town schools face without reliable internet to support their learning.
The experience also gives Prisms an idea of how to further help schools with limited internet access, such as the rural communities in Michigan.
You can learn more about the partnership here.
Source: T-Mobile