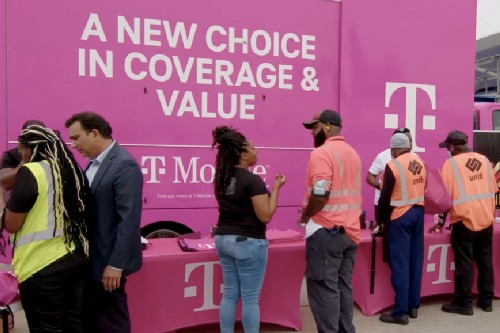 Unifi, the largest aviation services provider in North America, has picked T-Mobile and Hyperion Partners as its new partner for connecting its employees.
Through this partnership, Unifi will be running a new "Managed Mobility" program that gives its 23,000 employees a personal 5G smartphone with access to T-Mobile's 5G network for free.
According to the release, eligible employees that can participate in the program include existing employees and new hires who have completed 30 days of employment. Current employees who have been with the company longer than 12 months can get upgrades to the newest phone model.
Unifi is launching this new program at 11 locations. They also promise to include other locations in the future.
"We're excited to collaborate with industry leaders, Unifi and T-Mobile, to spearhead this forward-thinking Managed Mobility solution designed to improve front-line employee satisfaction, attract and retain top talent, and increase qualified applicants. In addition, this opportunity has the potential to bring households without internet access online for the very first time."

– John Harris, Hyperion Chief Revenue Officer
"Our team is constantly innovating to find attractive benefits for our employees. Teaming up with T-Mobile and Hyperion on a program to provide personal smartphones to our employees at no cost to them is an excellent opportunity for us to attract and retain the industry's best employees and supports our commitment to our team members."

– Gautam Thakkar, Unifi's CEO
"Connectivity is more essential today than ever and we applaud companies, like Unifi, that are helping their employees stay connected at work, at home and beyond. As we welcome thousands of Unifi employees to the T-Mobile for Business family, we can't wait for them to experience the speed and new capabilities unleashed with America's largest, fastest and most reliable 5G network."

– Callie Field, President, T-Mobile Business Group
Source: T-Mobile