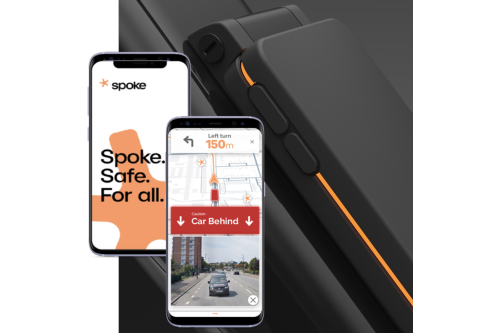 T-Mobile and Deutsche Telekom made an important announcement today.
The two revealed that mobility platform, Spoke, chose T IoT to bring power to its new hardware and software system. As a result, bicyclists and motorists get near real-time information when they are on the road.
The National Highway Traffic Safety Administration reported that 78 percent of bicycle accidents occur in urban areas where there is traffic. Spoke is on a mission to reduce those numbers. One way it intends to do so is by creating an ecosystem of IoT-connected cameras and sensors. Through this, both bicyclists and motorists get "highly accurate and timely alerts."
With this partnership, T IoT will deliver global IoT connectivity, platform management and support to Spoke's new systems. T-Mobile's LTE and 5G networks will be responsible for delivering the message to riders. This way, bicyclists are able to "digitally" see cars and, on the other hand, cars can see these bicycles.
"The future of our traffic system is based on a robust vehicle-to-everything (C-V2X) ecosystem provided through global cellular 5G connectivity. We are happy to support pioneers like Spoke and help building up a reliable connected system for mobility safety and rich rider experiences through our T IoT global footprint." 

– Dennis Nikles, CEO of Deutsche Telekom IoT.
To learn more about this partnership, visit this page.
Source: T-Mobile