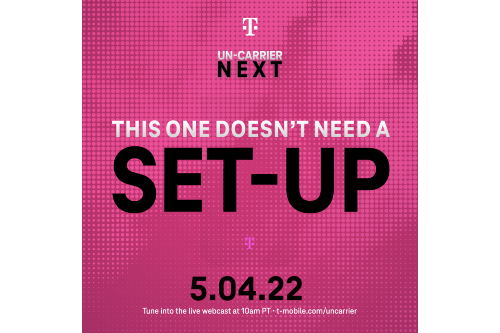 T-Mobile will be discussing their next Un-carrier move in a webcast pretty soon and they are inviting everyone to be part of the reveal.
On Wednesday, May 4th, T-Mobile CEO Mike Sievert, along with other executives, will be discussing what's next for the company.
If you are interested in joining the event, you can tune into the webcast on Wednesday, May 4th at 10:00 am PT.
During the virtual event, there will be a live webcast of Sievert's talk. It will be available on this page. 
Source: T-Mobile