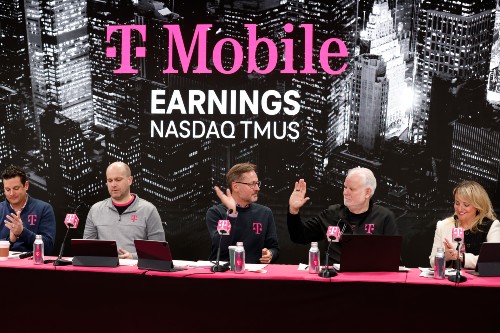 T-Mobile has revealed its Q1 2022 earnings. And once again, the Un-carrier has been able to beat expectations. Of course, this is all thanks to its merger with Sprint a couple of years ago. 
Today, the Un-carrier shared some of the important numbers from Q1 2022: 
348K Postpaid Net Account Adds –

best in the industry and a record for Q1!

1.3M Postpaid Net Customer Adds –

best in the industry, and the highest Q1 for TMUS in 8 years

589K Postpaid Phone Net Adds –

best churn improvement in the industry

338K High-Speed Internet Net Adds –

best in industry, record high, >1M customers one year from launch

Service Revenues:

$15.1B +7% year-over-year; postpaid Service Revenues of $11.2B +9% YoY

Net Income

: $713M

Adj. EBITDA:

$7.0B

grew YoY

Core Adj. EBITDA:

$6.5B

grew 10% YoY and raising guidance

Free Cash Flow:

$1.6B, grew > 26% YoY, best growth in industry and raising guidance
Apart from its earnings, T-Mobile revealed its plans for the future and what it is currently focused on:
Merger Synergies:

Plans to finish moving all Sprint customers to T-Mobile network over next few months

Small Towns & Rural Areas:

Growing share through network & distribution – 40% YoY new account growth

Magenta Brand:

Continues to resonate with customers for leading network and value, fueled by prime market

T-Mobile for Business:

Gaining mindshare among businesses, building foundation for advanced 5G services
You can read more about the Q1 2022 results here. 
Source: T-Mobile