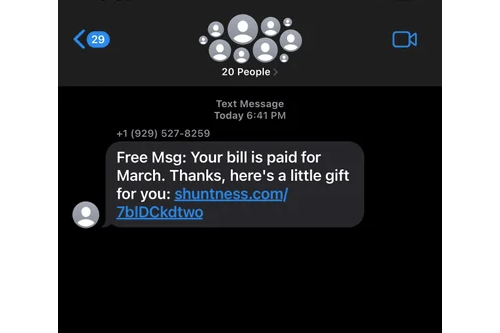 Over the weekend, T-Mobile customers were reportedly the subject of a new spam. It seems like the spammer has moved on from targeting Verizon Wireless to T-Mo customers. 
As reported by BestMVNO, T-Mobile customers have received a text message containing a link to various websites. This is pretty similar to the spam messages that Verizon customers received last week. The only difference is that Big Red's customers received the text from their own spoofed numbers. The link also directed customers to a Russian website. 
The spam message was received by users who shared their experience on Reddit and HowardForums. For investigative purposes, BestMVNO followed the link on one of the messages. It took him to a fake survey with a promise of receiving a free Apple Watch Series 7 in the end. 
Whatever you do, don't click on any of these links. The report also suggests you do not reply to the text message as you will receive further replies.  
If you have received a message like this, you can report the message by forwarding the message to 7726 (SPAM).  
Source: BestMVNO