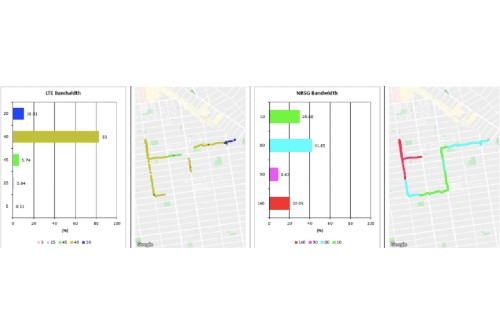 T-Mobile's President of Technology, Neville Ray, recently shared his thoughts on the topic of AT&T and Verizon's C-band investments. In his blog post, the T-Mo executive stressed that their customers aren't affected by the Federal Aviation Administration (FAA)'s concerns simply because they are not using the same technology. 
Following up this blog post, PCMag took the time to explore the streets of New York to look for the Un-carrier's secret weapon against C-band. And true enough, they were able to discover what this is– 5G carrier aggregation (5G CA or NR CA). 
Here are the key highlights from PCMag's testing:
It may be more of a range game than a speed game – for now.

The company has not been explicit about the locations where 5G CA will be available, but we found some on seven blocks of Brooklyn.

The new technology will require a Samsung Galaxy S21, S21+, S21 Ultra, or iPhone 13 series device to utilize. T-Mobile says it'll be available on more phones "in the coming months."

Using 200MHz of spectrum, with two band 41 channels, gives T-Mobile room to expand in terms of capacity.

T-Mobile's network will be able to cover more area, and penetrate better indoors, with 5G CA.
You can read more about the report here. 
Source: PCMag