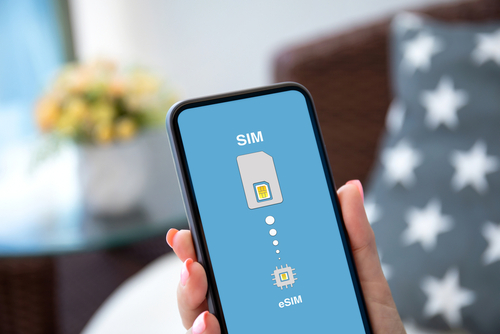 eSIM is one feature that many smartphone users are looking forward to. But despite its availability on the Galaxy S21 series, it is still not yet available for US carrier models. The good news though is that the latest Android 12 OS update with Samsung One UI 4.0 has activated this feature on the Galaxy S21, S21 Ultra, and S21+ models. 
The problem with eSIM functionality is that the feature has not been activated by US carriers. Even though the feature was already part of the previous Galaxy S20 models, it was not yet active. Samsung's rivals, Apple and Google, however, were able to convince the three major carriers in the country to allow the feature to work on their phones. And because of this, the feature has been available on iPhones and Pixel models for quite some time now. 
Thankfully, the feature is now available on Samsung's Galaxy S21 models. The latest Android 12 update unlocks the feature on Galaxy S21 models running on T-Mobile and Verizon's networks. So if you own one of these devices, you can check if the feature is now available on your phone.
Source: PhoneArena