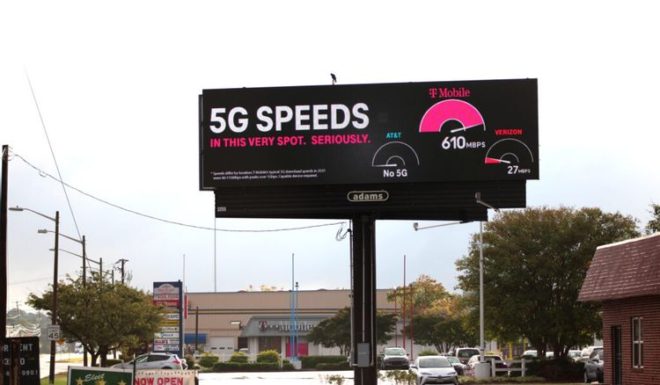 When it comes to advertising tactics, T-Mobile has just launched something innovative. As reported by Android Police, the Un-Carrier has unveiled a "live" speed test billboard in Norfolk, VA. 
According to the report, the billboard displays the 5G network speeds of the three major carriers in the country. The billboard also shares that T-Mobile's 5G network is reaching up to 600Mbps while Verizon's is a lot slower than this number. AT&T is not even offering 5G on the billboard. 
The source for the billboard comes from the recent report released by Ookla Speedtest using a Samsung Galaxy S21. These are the numbers that are running every hour on Samsung devices in a nearby T-Mobile store. 
T-Mobile is also hinting at possibly launching more speed-test billboards at other locations in the coming days. 
Source: Android Police