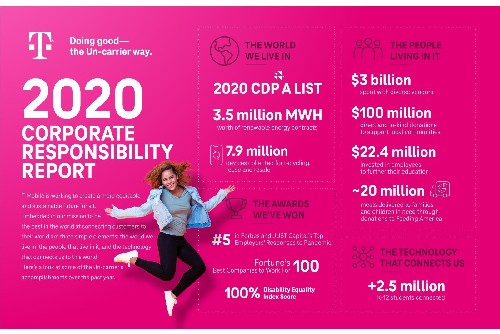 T-Mobile has just unveiled its first ever Corporate Responsibility Report.
In its blog post, T-Mobile revealed its latest progress on building a more connected, equitable, and sustainable future for everyone. 
T-Mobile CEO Mike Sievert shared how the challenges in 2020 highlighted the importance of staying connected with everything and everyone that matters. It also reinforced the Un-Carrier's drive to be a force of GOOD in this world. 
Sievert penned the report, which explains how a part of T-Mobile's edge in 5G includes increasing transparency in its work and progress on making sustainable initiatives that will improve the world. 
Here's a look into the 2021 Corporate Responsibility Report that T-Mobile has lined up. 
Source: T-Mobile