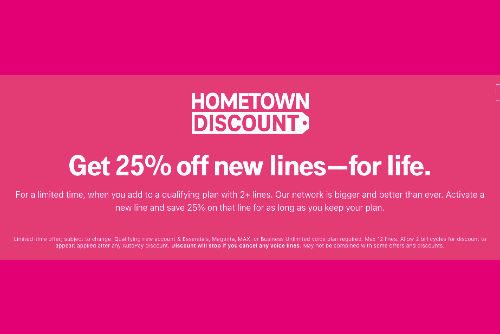 T-Mobile has silently unveiled a new Hometown Discount program for select rural customers. Through this program, customers can save 25 percent on their new line of service for life. 
The discount was unveiled in a 30-second commercial. But unlike other videos, this one is unlisted on T-Mobile's YouTube channel. Despite only getting reported now, it looks like the offer has been available on T-Mobile's website since June 25th. But the offer continues to be available in select markets only. 
The list of towns where the offer is currently available can be found here. If your town is included in the list, you can switch to T-Mobile and activate service with the 25 percent discount.  
You can watch the commercial here. More details about this discount program can be found here.
Source: 1