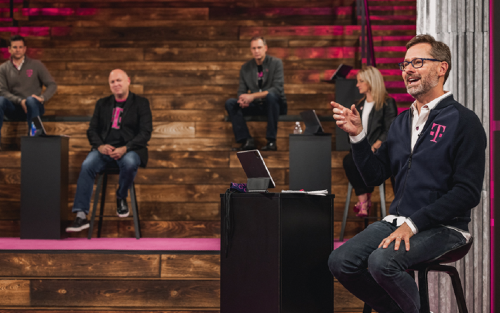 It's been a year since T-Mobile and Sprint were able to merge into one company. And as a way of commemorating the event, T-Mobile CEO Mike Sievert released a blog post on the company newsroom. The blog post looks back on the past year and what it hopes to accomplish in the year ahead. 
According to Sievert, T-Mobile has since been able to disrupt wireless for good. They are also working hard to deliver a transformative nationwide 5G network for their customers. T-Mo was also able to increase competition and provide access to underserved communities. And lastly, they have been able to produce better products at unmatched value. 
Through the merger, the CEO believes that they have been able to utilize their resources to give their consumers and businesses an advantage for being with them. And this is why they are looking forward to year two and how they will meet their goals as the "best in the world at connecting customers to their world."
You can read the full blog post here.
Source: 1