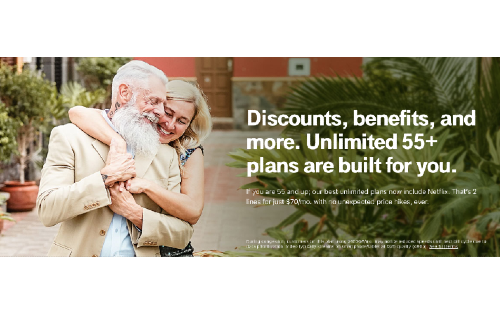 A few weeks ago, T-Mobile announced a new Magenta 55+ plan specially for its customers who are aged 55 and above. And it looks like they have opened up this option for multi-line customers too. 
When it was announced, T-Mo offered two unlimited lines of Magenta Unlimited 55+ with two free smartphones with 24 monthly bill credits for just $70 per month. With today's announcement, T-Mobile is allowing customers to add a line for $35 per line after the original 2 for $70 arrangement. There is a limit of up to four lines per account. 
Meanwhile, the Magenta Max 55+ is available at $45 per line/month after the first line. The difference between Magenta Unlimited 55+ and Magenta Max Unlimited 55+ is that the latter comes with 4K UHD streaming and 40GB of 4G LTE mobile hotspot data. Magenta Unlimited 55+ only offers SD streaming and 5GB of 4G LTE mobile hotspot data. 
You can know more about these plans here.