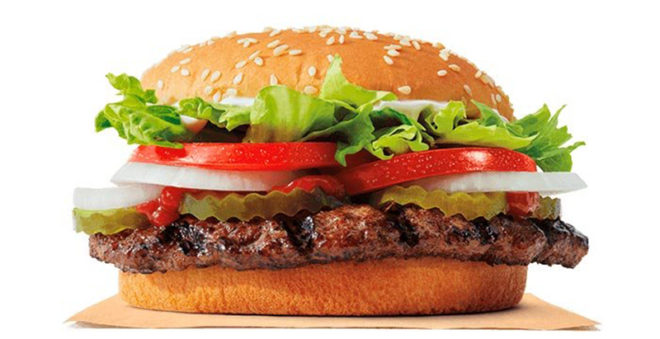 Just a couple of weeks after the last free Whopper deal was available, T-Mobile Tuesdays is gearing up to give away more Whoppers.
T-Mobile and Sprint customers can score a free Whopper from Burger King next Tuesday, November 24. The fine print of this deal states that you'll have to spend $1 or more to get your free Whopper and that this offer is not valid in Alaska, Hawaii, Puerto Rico, and the US Virgin Islands.
That's not the only food deal coming net week. T-Mo and Sprint customers can also get 50% off select items from Mrs. Fields, which offers gourmet gift baskets, cookies, and cookie cakes that can be delivered to your door.
Reebok will offer 50% off "nearly everything" plus free shipping next week as part of T-Mobile Tuesdays, and Shell will round things out with its usual discount of $0.10 off per gallon of gas.
For next week's contest, T-Mobile is giving one lucky person some cold, hard cash. The grand prize winner will receive $5,000 plus an additional $2,142 that can be used for taxes or other expenses.