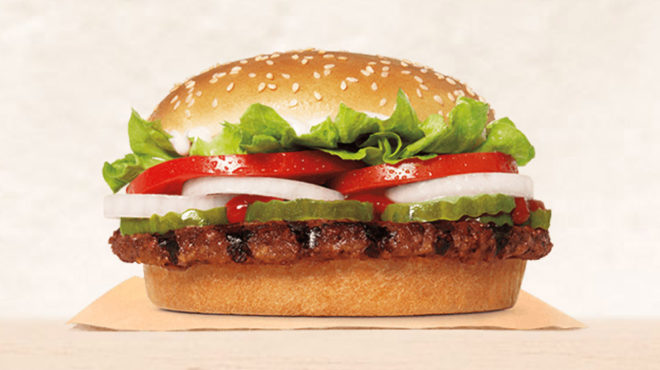 After offering a free Popeyes chicken sandwich last week, T-Mobile Tuesdays will be serving up another free fast food sandwich next week.
Next Tuesday, May 26, T-Mobile customers can get a free Impossible Whopper from Burger King. Like the free Popeyes chicken sandwich, this free Impossible Whopper does have an order minimum, but this time you'll just have to spend $1 to get your free sandwich.
You'll be able to score some discounted footwear next week, too, because Crocs will be offering T-Mobile customers 30% off shoes plus free shipping. Also available will be an Overstock deal that'll offer $8 off plus free shipping.
Rounding out next week's deals is a discount of $0.10 off per gallon of gas at Shell.
T-Mobile says that there is no sweepstakes next week.