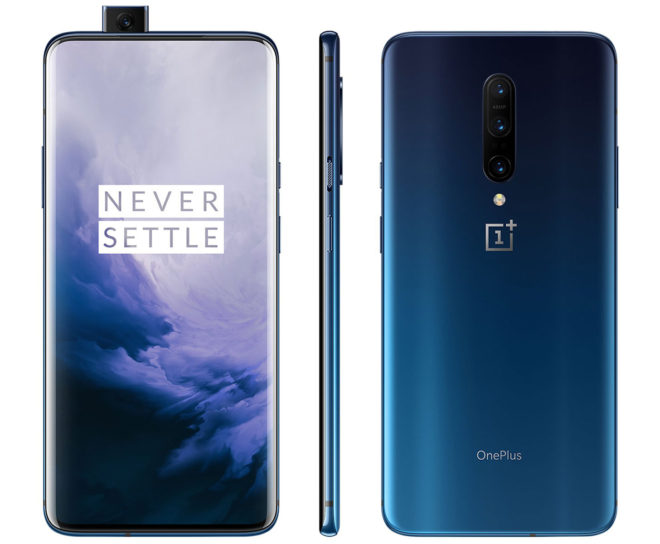 After disappering from T-Mobile's online store in October, the OnePlus 7 Pro recently became available for purchase again.
You can buy the OnePlus 7 Pro from T-Mobile in Nebula Blue or Mirror Grey. Both versions come with 256GB of built-in storage and both are estimated to ship between March 11-13.
Pricing for the OnePlus 7 Pro is set at $0.00 down and $29.17 per month for 24 months on EIP, $0.00 down and $31.00 per month on JOD, or $699.99 full retail.
It was strange to see T-Mo drop the OnePlus 7 Pro last October. It was right before the launch of the OnePlus 7T, but rather than ending sales of its predecessor the OnePlus 6T, T-Mobile dropped the OnePlus 7 Pro instead. Now the OP7 Pro is back and giving consumers an option that's priced in-between the OnePlus 7T and OnePlus 7T Pro 5G McLaren for folks who like the notchless design of the OP7T Pro 5G McLaren but would prefer a cheaper device.
Source: T-Mobile OnePlus 7 Pro