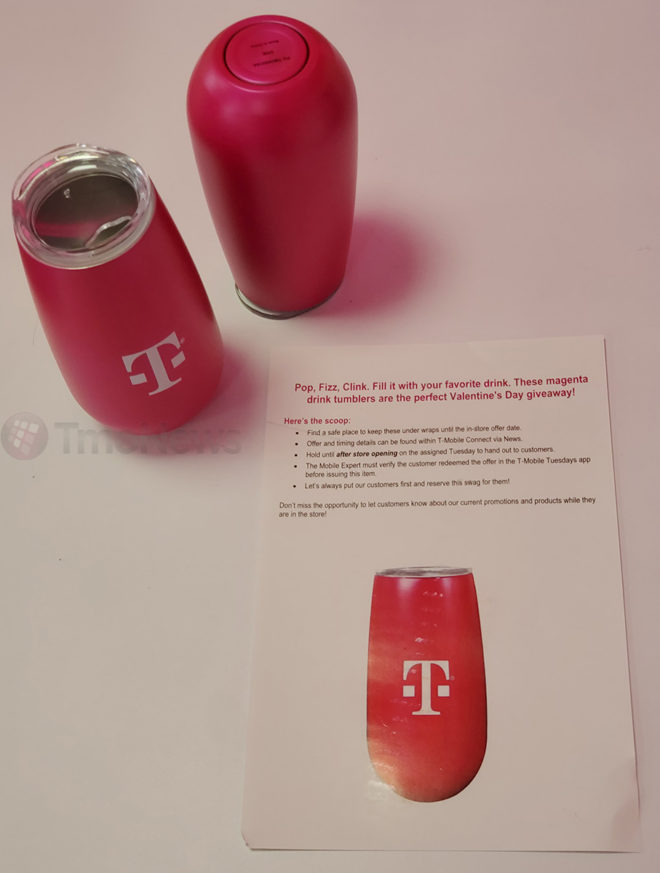 T-Mobile has created another piece of T-Mo Tuesdays swag for Valentine's Day.
T-Mobile will soon offer magenta drink tumblers to customers as part of T-Mobile Tuesdays. The source who provided this photo says that the tumblers are made of aluminum.
There's no word on exactly when T-Mobile will give these tumblers to customers, but it may happen on February 11th. T-Mo has already revealed the offers that it'll have for next week, February 4th, and the internal document in this leaked photo describes the tumblers as "the perfect Valentine's day giveaway". Tuesday, February 11th, is just a few days before Valentine's Day on February 14th.
What do you think of these T-Mobile-branded drink tumblers? Will you be stopping by a T-Mo store to grab one when they're available?
Thanks tipster!