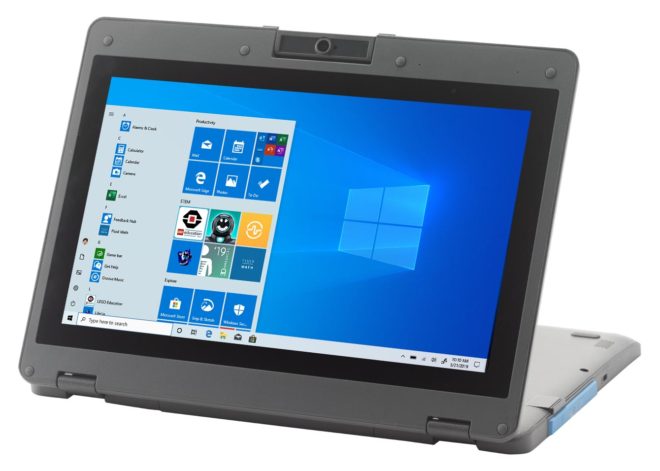 After announcing a partnership with Microsoft on the xCloud game streaming service last year, T-Mobile is once again teaming up with its Washington state neighbors.
Microsoft and T-Mobile are coming together on a pilot test to help get students online in rural and underserved parts of the U.S. Starting next month, T-Mo will provide pilot schools in select districts with SIM cards and free 4G LTE plans while they test new Connected PCs.
These Connected PCs are meant to help students connect to the internet and do schoolwork at affordable prices. These are still able to run Windows and Office programs and can get online anywhere there's cellular service.
The two new Connected PCs are launching this summer and are the most affordable models to date. The JP.IK Turn T101 (shown above) and Wise N1212S will start at $299 and $575, respectively. Both models are powered by a Qualcomm Snapdragon 7c chipset and have built-in cellular connectivity, and Microsoft touts that they offer twice the battery life and 25 percent better performance than competing platforms.
Via: Windows Central
Source: Microsoft