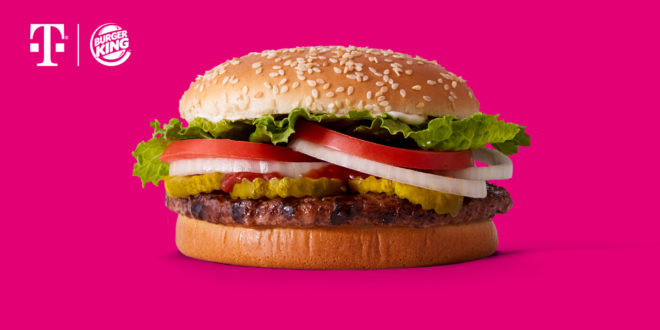 T-Mobile wants you to end your 2019 with a free burger.
On Tuesday, December 31st, T-Mobile customers can score a free Whopper from Burger King. That's not the only food deal that T-Mo is offer next Tuesday, because T-Mobile subscribers can also get 3 weeks of meals from EveryPlate for $2.49 each plus free shipping. EveryPlate is a meal kit service that ships ingredients and instructions to your door to help make dinner easier.
Rounding out next week's T-Mobile Tuesdays offers is $0.10 off per gallon of gas from Shell, up to 40% off hotels from Booking.com, and your choice of one of the following three items from Taco Bell: Chips and Nacho Cheese Sauce, a Crunchy Taco Supreme, or a Medium Soft Drink.
Next week's grand prize winner will receive $2020 to celebrate the new year. The winner will also get $865 to cover taxes or other expenses.
Source: T-Mobile Tuesdays