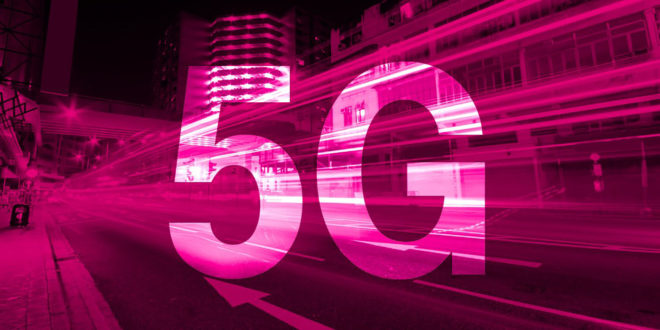 After teasing that its 600MHZ 5G coverage will launch this year, T-Mobile today gave us an exact launch date for the network.
T-Mobile says its 5G network will officially launch on December 6th. The network will cover 200 million people and more than 5,000 cities and towns using T-Mo's 600MHz spectrum. T-Mobile has published a coverage map for its 5G network, and you can find it below.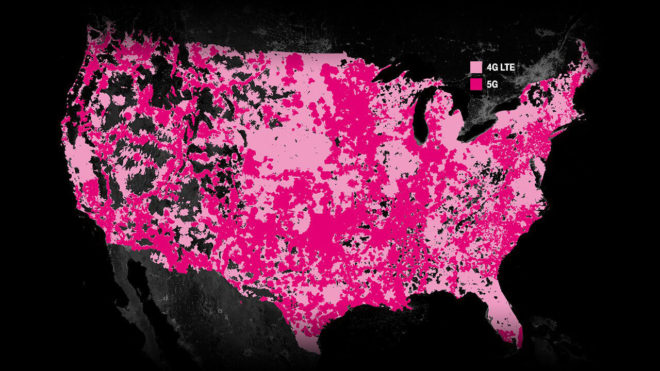 T-Mo will sell two phones that are compatible with its 600MHz 5G network to start. Those include the Samsung Galaxy Note 10+ 5G and the OnePlus 7T Pro 5G McLaren Edition. They'll both be available on December 6th, but there's no pricing information available for either of the devices quite yet.
We actually saw T-Mobile first launch 5G earlier this year, but that coverage was only available in select parts of six cities and seemed to be more of a 5G preview than a full-on 5G launch. That 5G coverage uses millimeter wave (mmWave) spectrum, which offers faster speeds but isn't as good at covering long distances or penetrating buildings as the 600MHz spectrum that T-Mo's 5G network will use on December 6th.
Source: T-Mobile