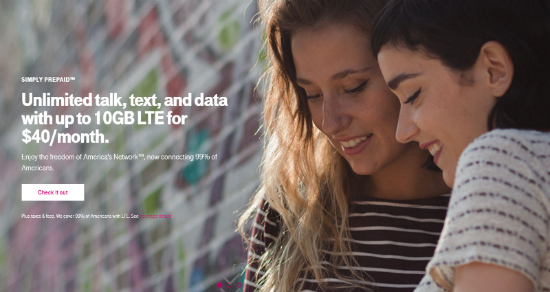 As T-Mobile prepares for its New T-Mobile Un-carrier 1.0 announcement on November 7th, it has kept mum on what the big news will be. The company has been focused at this reveal that it has discreetly added a new option to its prepaid lineup. 
The new plan, called Simply Prepaid Unlimited Plus, was discovered by a Reddit user. The plan comes with unlimited talk, text, data, and 10GB of mobile hotspot at a price of $60 per month. Before this discovery, T-Mobile was offering a base plan at $40 per month. 
So what makes this new plan different? For starters, it comes with 10GB of mobile hotspot while the two older plans don't. It also includes the option to enable and disable T-Mobile's Data Maximizer feature at will. With this option, you can switch that on to optimize video streaming at DVD quality. T-Mobile's Simply Prepaid Unlimited plan does not have an option to switch off this function. Only the new Simply Prepaid Unlimited Plus plan has the option to do that at will. 
The new plan costs $60 for one line of service. If you add more lines, it will cost $30 per month. But you can only add up to five lines.