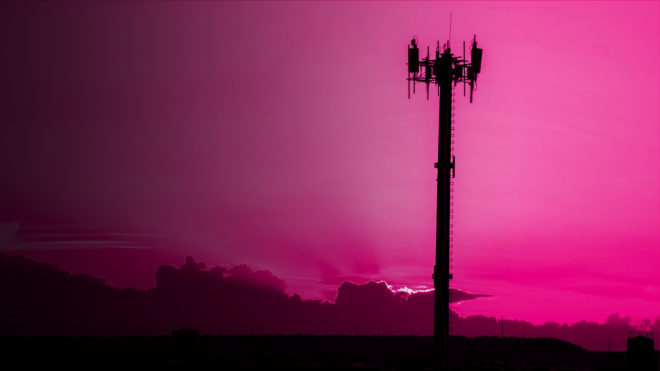 Around two weeks after announcing its previous round of mid-band LTE network upgrades, T-Mobile says that it's performed another round of upgrades.
T-Mobile today confirmed that it's upgraded hundreds of new cell sites with additional mid-band LTE capacity. These mid-band upgrades include AWS and PCS spectrum and have been spread to cities and towns throughout the U.S.
Some of the cities in this latest batch of mid-band upgrades include Puyallup, WA; West Des Moines, IA; Cambridge, MA; Frisco, TX; Jacksonville, FL; and San Diego, CA. We've got the full list of cities and towns that've gotten mid-band LTE upgrades below.
Litchfield Park, AZ
Cedarville, AR
Agoura Hills, CA
Anaheim, CA
Bakersfield, CA
Beverly Hills, CA
Canyon County, CA
Chula Vista, CA
Fontana, CA
Lancaster, CA
Lodi, CA
Los Angeles, CA
Malibu, CA
Moorpark, CA
Oxnard, CA
Pacific Palisades, CA
Riverside, CA
Roseville, CA
Sacramento, CA
San Diego, CA
San Luis Obispo, CA
Santa Barbara, CA
Simi Valley, CA
Studio City, CA
Temecula, CA
Thousand Oaks, CA
Van Nuys, CA
Westlake Village, CA
Fort Myers, FL
Jacksonville, FL
Tampa, FL
Savannah, GA
Honolulu, HI
Boise, ID
Pocatello, ID
Roanoke, IN
Indianola, IA
Newton, IA
Prole, IA
West Des Moines, IA
Salina, KS
New Iberia, LA
Jay, ME
Lutherville Timonium, MD
Owings Mills, MD
Salisbury, MD
Cambridge, MA
Marshfield, MA
Dafter, MI
Ludington, MI
Hollister, MT
Saint Louis, MT
Fallon, NV
North Las Vegas, NV
Beachwood, NJ
Bernardsville, NJ
Hillsborough, NJ
Lebanon, NJ
Monmouth, NJ
Junction, NJ
Moorestown, NJ
Morganville, NJ
Spotswood, NJ
Albuquerque, NM
Armonk, NY
Croton on Hudson, NY
Goshen, NY
New York, NY
Newburgh, NY
Tuxedo Park, NY
Charlotte, NC
Canton, OH
Strongsville, OH
Eufaula, OK
Lahoma, OK
McAlester, OK
Oklahoma City, OK
Ponca City, OK
Ambler, PA
Bensalem, PA
Clarendon, PA
Emporium, PA
Finleyville, PA
Lancaster, PA
Lewis Run, PA
Mount Jewett, PA
San Juan, PR
Toa Baja, PR
Hermosa, SD
Ashland City, TN
Portland, TN
Frisco, TX
Lancaster, TX
Mansfield, TX
North Richland, TX
Hills, TX
Pleasant Grove, UT
Saint George, UT
Sandy, UT
Snowville, UT
Spanish Fork, UT
Alexandria, VA
Fishersville, VA
Norfolk, VA
Friday Harbor, WA
Lakewood, WA
Puyallup, WA
Spokane, WA
Tacoma, WA
Underwood, WA
Milwaukee, WA
Crowheart, WY
Douglas, WY
Source: Neville Ray (Twitter)