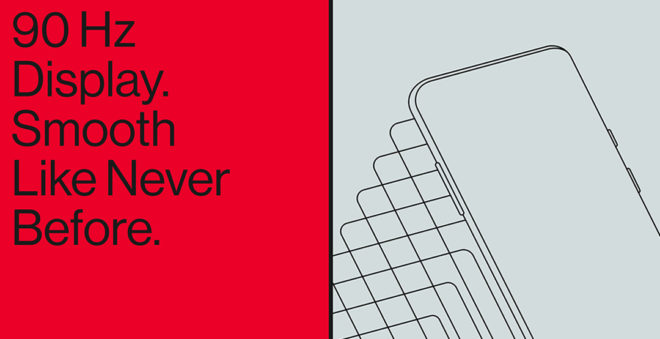 OnePlus has a new phone coming later this month.
OnePlus today confirmed that it's holding a OnePlus 7T reveal on September 26 at 10:30 am ET/7:30 am PT. The teaser page for the launch event says "90 Hz Display. Smooth Like Never Before.", hinting that the OnePlus 7T have a screen with a 90Hz refresh rate like the OnePlus 7 Pro that launched earlier this year.
In addition to this event, OnePlus is holding a launch event in India on September 26 and another event in London on October 10. The event in London is for the "OnePlus 7T Series", which hints that a OnePlus 7T Pro model could also be shown there.
Since the North America event is a "OnePlus 7T Reveal" and there's no mention of "OnePlus 7T Series" like in London, it's possible that only the OnePlus 7T will be coming to North America. The regular OnePlus 7 that launched earlier this year didn't come to North America, so bringing the OnePlus 7T to North America to fill that role makes sense.
A recent report claimed that the OnePlus 7T could feature upgraded cameras from the OnePlus 7, including a 48MP main camera, 12MP telephoto cam, and a 16MP ultra wide snapper with 120-degree field of view. Also rumored to be included with the OnePlus 7T is a 6.55-inch Fluid AMOLED display, Snapdragon 855 Plus processor, 8GB of RAM, 3800mAh battery, and 16MP selfie cam.
After launching the OnePlus 6T last year and the OnePlus 7 Pro earlier this year, it's possible that the OnePlus 7T will come to T-Mobile. While not hugely different from the OnePlus 7 Pro in terms of specs, the OnePlus 7T could be an upgrade for OnePlus 6T owners who skipped the OP7 Pro earlier this year.
Source: OnePlus