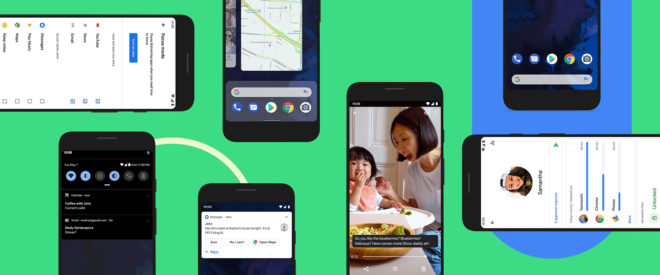 Android 10 has arrived.
Google has launched Android 10 to the public after months of beta testing, and Pixel phones are the first to get it. That means if you've got a Google Pixel, including the Pixel 3 or Pixel 3a that are now on T-Mobile's shelves, you should be on the lookout for an update to Android 10 in the coming days. If you don't feel like waiting, you can also check for the update manually.
As you might expect from a jump from Android 9 to Android 10, there are lots of new features in this update. One of the biggest additions is a new gesture navigation system. With it, you can swipe up from the bottom of the screen to return home, swipe left and right on the bottom bar to quickly jump between apps, or swipe from the edges of the screen to go back. You can also invoke Google Assistant by swipine in from a bottom corner of the screen.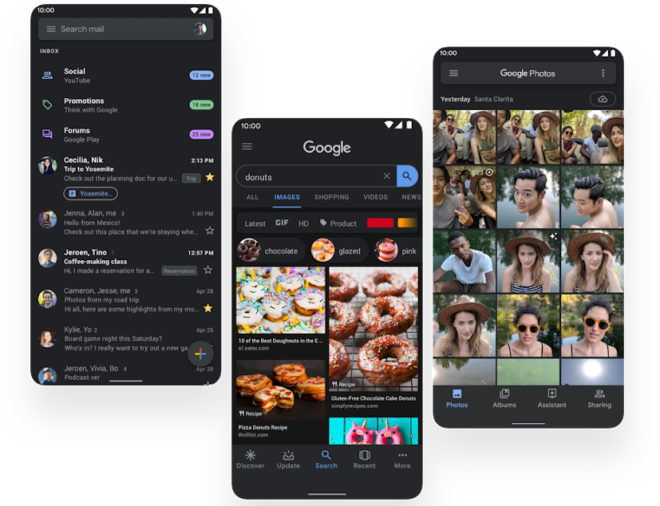 Google is also adding a system-wide dark theme with Android 10. When enabled, system apps and any apps that've been updated to support dark mode will turn the brightness down, helping to save battery life and saving your eyes from being blinded by a bright white screen when it's night time.
Better privacy is another major focus of the Android 10 update. You can more easily adjust your privacy options in the Settings app, and better location sharing will now let you choose whether an app has access to your location all the time, only when the app is in use, or no location access at all.
Google hopes to make security better with Android 10, too. With the update to Android 10, security and privacy fixes and be sent directly to your phone through Google Play just like regular app updates, which should help to make it easier for security patches to be sent out compared to full-on software updates that typically must go through carrier testing before being released to consumers.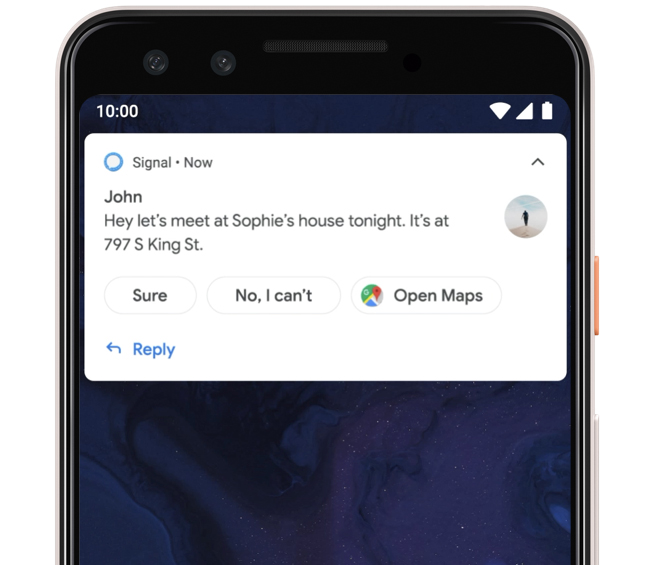 Other notable additions to Android 10 include a Smart Reply feature that'll include recommended actions like opening Google Maps when your friend texts you about dinner plans; a Live Caption feature coming this fall that'll automatically caption videos, podcasts, and audio messages with a single tap; Focus Mode that'll let you pause apps that could distract you with a single tap; monochrome camera support; quick wallet access through the Power menu; and 65 new emojis, including gender-inclusive designs for emoji like haircut and weightlifting.
Once Android 10 hits your Pixel phone, be sure to share your first impressions with us!
Source: Google