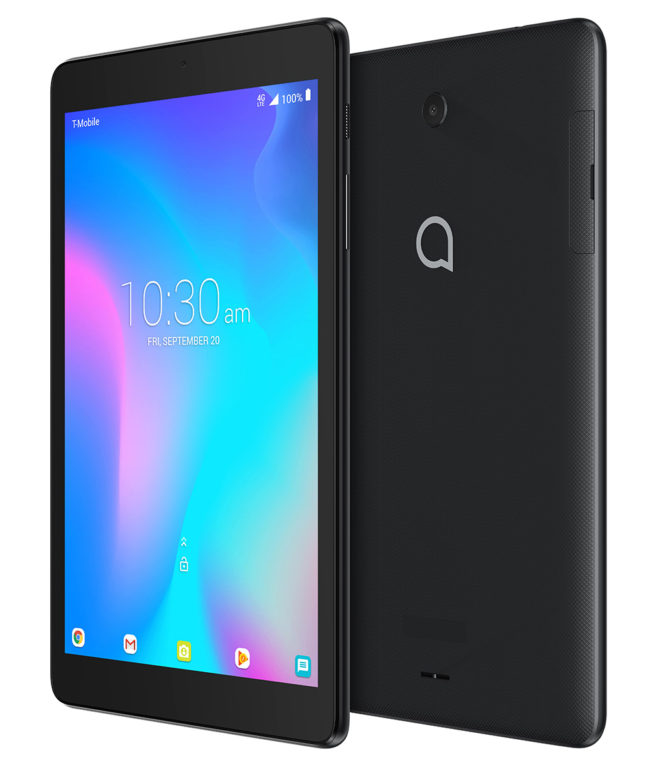 Alcatel has a couple of new devices coming to T-Mobile.
First up is the Alcatel Joy Tab, a new Android tablet that's launching at T-Mobile and Metro by T-Mobile this October. It's got an 8-inch 1280×800 display that supports Night Light, a blue light filter that Alcatel says will help reduce visual fatigue and optimize brightness. Alcatel is also including CloserTV, an app that combines streaming services like Netflix, Hulu, Amazon Video, and cable and satellite TV all in one place on your device.
The Joy Tab is also equipped with a 5MP rear camera for those times you need to snap a photo with your tablet as well as a 5MP front camera for video calling. There's a 1.5GHz quad-core MediaTek MT8765A processor inside this tablet's body along with 2GB of RAM, 32GB of storage, a microSD card slot, a 3.5mm headphone jack, and a 4080mAh battery.
The LTE bands supported by the Alcatel Joy Tab include 2/4/5/7/12/17/25/26/41/66/71.
There's no word yet on pricing for the Joy Tab, but Alcatel does tease that it'll be available at an "ultra-affordable price."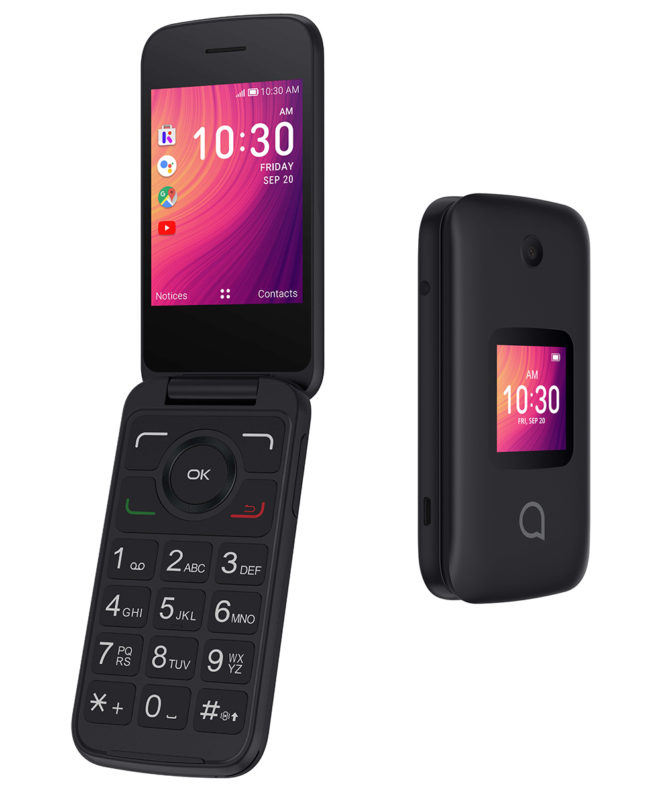 Also coming to T-Mobile and Metro by T-Mobile is the Alcatel Go Flip 3. This flip phone runs KaiOS 2.5 and is the first feature flip phone in North America to offer Google services like YouTube, Google Maps, Google Search, and Google Assistant.
The Alcatel Go Flip 3 has a 1.44-inch external display to let you see incoming alerts without opening the phone as well as a 2.8-inch internal display. There's a 2MP rear camera included with the Go Flip 3 as well as 512MB of RAM, 4GB of ROM, a microSD card slot, and a 1350mAh battery.
Support for LTE bands 2/4/5/12/25/26/41/66/71 is included, too, as is VOLTE and mobile hotspot.
Alcalel's Go Flip 3 will launch at Metro by T-Mobile later this month, with a release on T-Mobile scheduled for October.