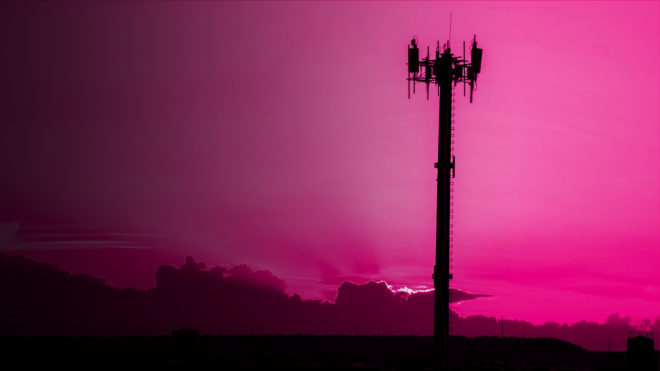 We regularly see T-Mobile deploy 4G LTE upgrades to its network, and today another round of upgrades has been cofirmed.
T-Mo says that it's upgraded hundreds of cell sites with more LTE capacity in the past two weeks. These are mid-band LTE upgrades, which typically include AWS and PCS spectrum.
Some of the cities and towns included with this latest batch of LTE capacity upgrades include Phoenix, AZ; Lexington, MA; Ottumwa, IA; Jacksonville, FL; Sacramento, CA; and Honolulu, HI. As usual, you can find the full list of upgraded cities below.
Buckeye, AZ
Phoenix, AZ
Tolleson, AZ
Tucson, AZ
Altadena, CA
Davis, CA
Dixon, CA
Elk Grove, CA
Fontana, CA
Fremont, CA
Gridley, CA
Homeland, CA
Hughson, CA
Huntington Beach, CA
La Quinta, CA
Laguna Niguel, CA
Lancaster, CA
Livermore, CA
Los Angeles, CA
Lost Hills, CA
Mecca, CA
Mission Viejo, CA
Modesto, CA
Murrieta, CA
Northridge, CA
Orange, CA
Palmdale, CA
Rancho Santa Margarita, CA
Riverside, CA
Roseville, CA
Sacramento, CA
San Bernardino, CA
San Clemente, CA
San Francisco, CA
San Jose, CA
Turlock, CA
West Sacramento, CA
Waterbury, CT
Jacksonville, FL
Saint Augustine, FL
Blakely, GA
Dawsonville, GA
Edison, GA
Leary, GA
Valdosta, GA
Aiea, HI
Honolulu, HI
Firth, ID
Hillsboro, IL
Matteson, IL
Plainfield, IN
Ottumwa, IA
Laurel, MD
Windsor Mill, MD
Lexington, MA
Cadillac, MI
Gaylord, MI
Lutsen, MN
Glenallen, MO
Moscow Mills, MO
Potosi, MO
Williamsville, MO
Livingston, MT
Las Vegas, NV
North Woodstock, NH
Bloomfield, NJ
Edgewater, NJ
Farmingdale, NJ
Glen Gardner, NJ
Hillsborough, NJ
Mahwah, NJ
Paramus, NJ
Paterson, NJ
Toms River, NJ
Astoria, NY
Bronx, NY
Brooklyn, NY
Cornwall, NY
Garrison, NY
Huntington, NY
Little Neck, NY
Orangeburg, NY
Red Hook, NY
Asheville, NC
Durham, NC
Morrisville, NC
Siler City, NC
Winston-Salem, NC
Bismark, ND
Goodwell, OK
Archbald, PA
Carlisle, PA
East Berlin, PA
Ephrata, PA
Gettysburg, PA
Gordonville, PA
Lancaster, PA
Manheim, PA
McConnellsburg, PA
Mechanicsburg, PA
Moshannon, PA
New Cumberland, PA
Shrewsbury, PA
Stevens, PA
York, PA
Woonsocket, RI
Dallas, TX
Fort Worth, TX
Hereford, TX
Houston, TX
Lampasas, TX
Plainview, TX
San Angelo, TX
San Antonio, TX
Sealy, TX
Teague, TX
Texarkana, TX
Salina, UT
Arlington, VA
Bassett, VA
Fairfax, VA
Gladys, VA
Richmond, VA
Wirtz, VA
Pasco, WA
Sequim, WA
Vancouver, WA
Arnoldsburg, WV
Greenleaf, WI
Schofield, WI
Boulder, WY
Hawk Springs, WY
Source: Neville Ray (Twitter)