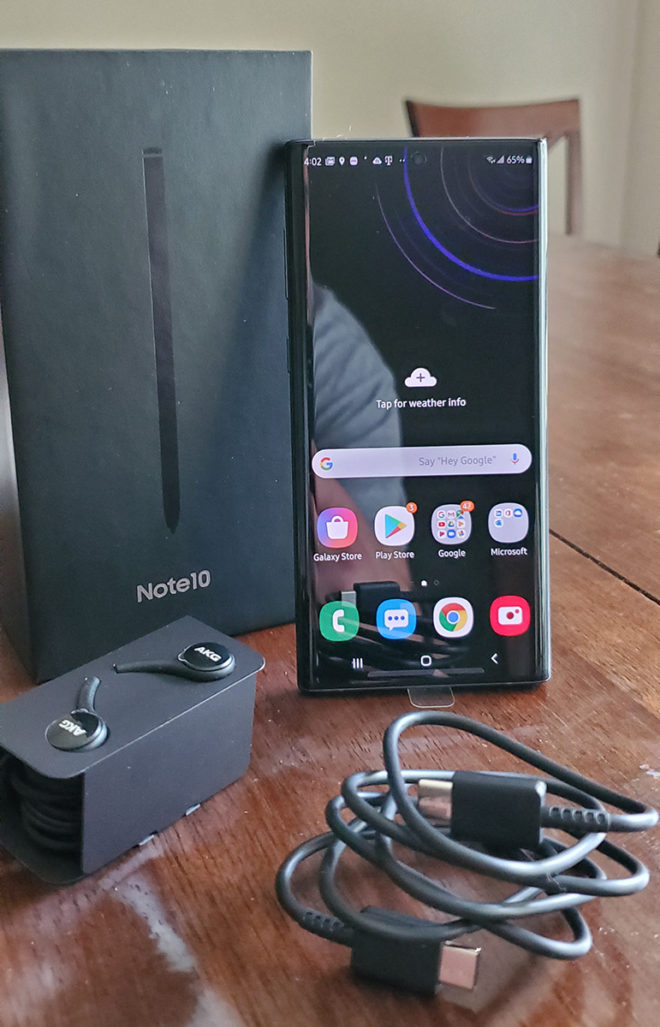 The Samsung Galaxy Note 10 is set to officially launch on August 23, but some lucky T-Mobile customers are getting their new phone today.
The Galaxy Note 10 and Note 10+ are already hitting the doorsteps of some T-Mobile customers who pre-ordered the new Samsung phones. TmoNews readers Aaron and Derek both got their new phones today, so if you pre-ordered, be on the lookout for your new phone.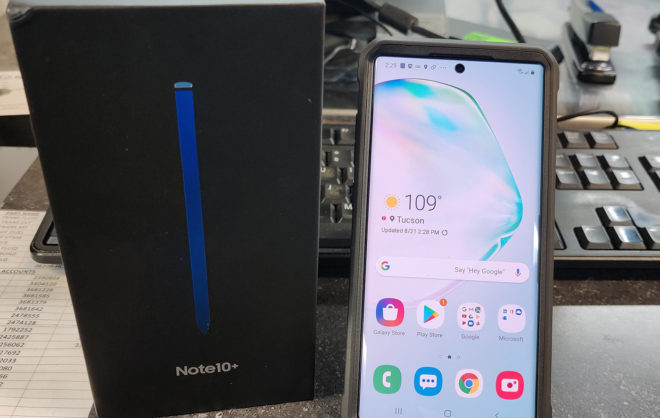 If you are lucky enough to get your Note 10 or Note 10+ early, you may want to check for an update once you get it out of the box. A new update is now rolling to the Note 10 and Note 10+ that bumps the phones up to version N970USQU1ASH4 and N975USQU1ASH4, respectively.
This new update brings several enhancements. Samsung says that the performance of the fingerprint recognition and touchscreen are improved, and the camera stability and picture quality are improved, too. The update brings improved device security as well.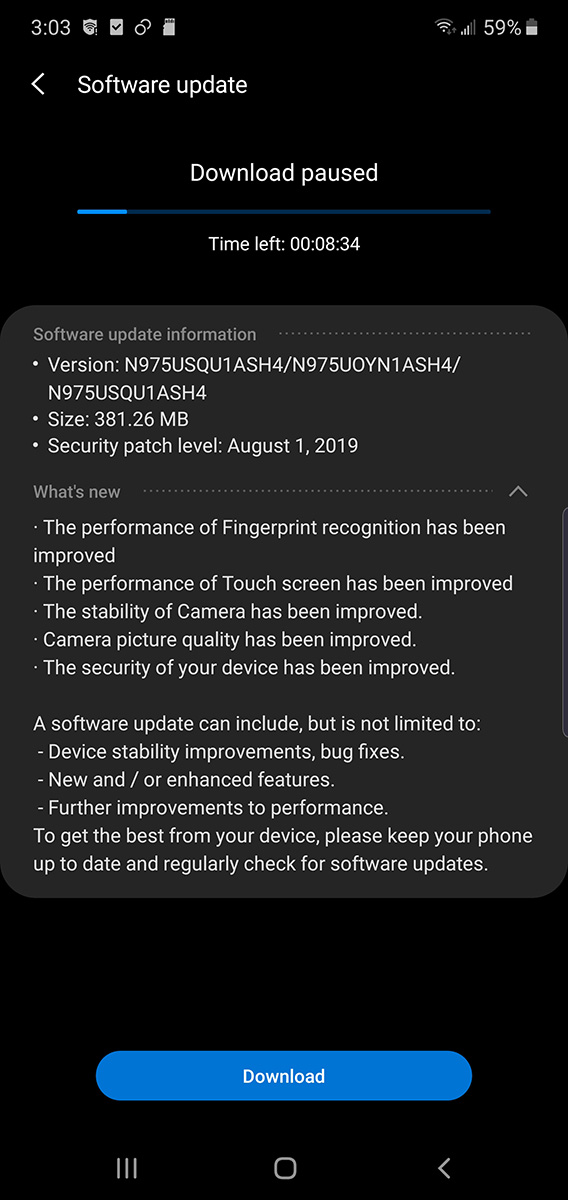 If you get your new Note 10 or Note 10+ today, be sure to share your first impressions with us!
Thanks, Aaron and Derek!