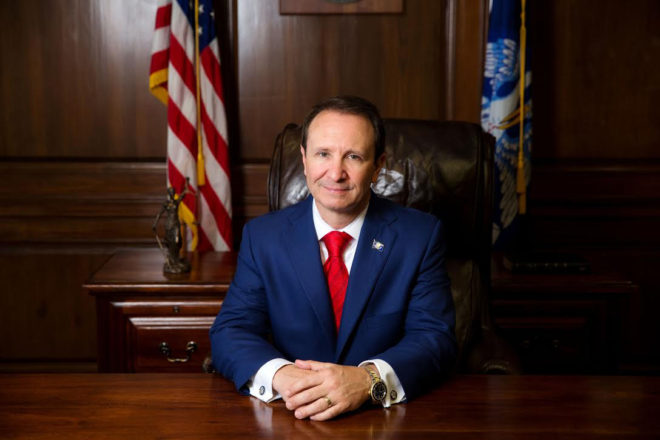 After two state attorneys general joined the lawsuit to block T-Mobile and Sprint's merger this month, there's now a state AG coming out in support of the deal.
Louisiana Attorney General Jeff Landry has joined the U.S. Department of Justice and five other states in the legal efforts to support the T-Mobile-Sprint merger. "Louisiana citizens living in rural communities deserve meaningful competition and reliable service," Landry said. "I strongly support the proposed settlement and merger as the new T-Mobile will increase competition and prioritize rural expansion."
The other states that've come out in support of T-Mobile and Sprint's merger include Kansas, Nebraska, Ohio, Oklahoma, and South Dakota.
T-Mobile and Sprint's merger got the greenlight from the DOJ last month after it agreed to a deal with Dish Network that'll see Dish acquire Sprint's prepaid brands, 800MHz spectrum, 20,000 cell sites, and hundreds of retail locations in an effort to help make Dish into a competitive U.S. carrier. Dish will also have access to T-Mobile's network for seven years while it builds out its own 5G network.
The merger also got formal support from FCC Chairman Ajit Pai last week. The deal isn't a lock to be completed, though, because it's facing a lawsuit from a group of state AGs who argue that the deal will lower competition, raise prices, and harm jobs. That group now includes 16 state AGs. The trial in this lawsuit is set to begin in early December.
Via: FierceWireless
Source: Louisiana Attorney General Jeff Landry