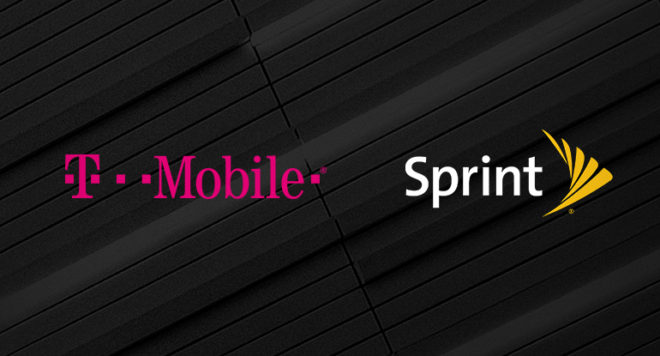 Last week was big for T-Mobile and Sprint, as their merger got approval from the Department of Justice. There's still another big hurdle for the deal to clear before it can close, though: a lawsuit from several state attorneys general.
T-Mobile this week asked a judge to force the suing state AGs to share communications related to their lawsuit and reveal who's financing it. This hints that T-Mo and Sprint could try to fight the lawsuit by arguing that it's been affected by cost-sharing deals.
Such a deal could indicate "an inference that a party has been induced to support ap articular position," T-Mo said, adding that, "Such arrangements may, for example, be relevant to credibility."
The state AGs responded to T-Mobile and Sprint's request by saying that how they allocate their resources in a legal battle against "deep-pocketed adversaries" are not relevant to any defense and that T-Mo and Sprint "are not entitled to discovery of the financial arrangements of public law enforcement agencies."
They also said that they tried to settle this issue with T-Mobile and Sprint by assuring them that the financing for their lawsuit didn't include any private funds and that state budgets are public record, but that T-Mo and Sprint "nevertheless persist with this baseless motion."
The states have once again asked for the start date of the merger trial to be moved back. It's currently set for October 7, but the states want to push it back to December 9. They argue that they need more time to prepaire because T-Mobile and Sprint failed to give up all of the details of their settlement with the Department of Justice by the agreed upon deadline of June 28.
There are 14 state attorneys general involved in the lawsuit to block the T-Mobile-Sprint merger. In response to last week's DOJ approval of the merger, New York AG Letitia James expressed concern:
"I remain deeply concerned about the T-Mobile/Sprint megamerger & the irreparable harm it will cause to millions across the country. Despite approval from the DOJ, the deal is bad for consumers, innovation, and workers. This deal is based on speculative promises & will increase prices for consumers & greatly reduce competition. The American people deserve access to affordable, reliable wireless service & this deal is not the answer."

In other merger news, the Electronic Frontier Foundation has voiced its opposition to the T-Mobile-Sprint deal. The EFF argues that the merger is anti-competitive and that 5G can reach all Americans using government-regulated spectrum licenses and new policies that promote competition and access.
The group also says that innovation will suffer if the merger is approved because fewer players will be more likely to behave like one another since there's less competition to battle with. And as for Dish, the EFF believes that "blind trust in a non-existent competitor to do a good enough job to compete with massive, entrenched incumbents is questionable at best."
You can read the EFF's full arguments against the T-Mobile-Sprint merger at the link below.