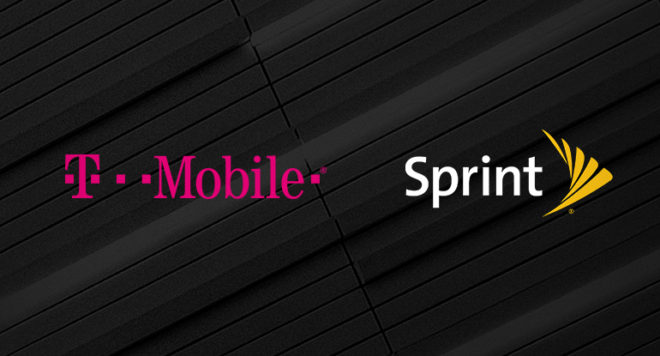 Following a report late last week that said that T-Mobile and Sprint's deal with Dish Network was imminent, we've now got more info on how the deal is progressing.
Regulators have indicated to T-Mobile and Sprint that it could make a "settlement announcement" on Wednesday or Thursday of this week, or possibly even sooner, according to a report from Fox Business. This announcement would set the merger terms that the DOJ could agree with. In its announcement, the DOJ is expected to explain how the T-Mobile-Sprint merger will benefit consumers and have economic benefits for the U.S.
While the DOJ hasn't made any official statements about the merger, there was a hint this past weekend that the DOJ's announcement could be near. DOJ antitrust chief Makan Delrahim was scheduled to testify before a Senate antitrust subcommittee on Tuesday, but that hearing was canceled over this past weekend.
As part of the merger agreement, Dish Network is expected to purchase assets such as spectrum from T-Mobile and Sprint that would help it build a fourth competitive U.S. carrier. The three companies have reportedly come to a broad agreement, though it's said that T-Mobile CEO John Legere and Sprint chairman Marcelo Claure are concerned that Dish chairman Charlie Ergen could turn around and sell to another company, such as Comcast or Charter, and become more of a threat to the new T-Mobile than Dish would on its own.
Another concern that Legere and Claure have about the deal is that Ergen could demand more concessions at the last minute and throw a wrench in the negotations, causing the DOJ to sue to block the deal. Recent reports have suggested that the Justice Department will sue to block the merger if an agreement with Dish isn't reached this week.
It's also said that there's some renegotiation happening over the sale price of the merger. Rumors have said that the deal is worth $26.5 billion, but when T-Mobile and Sprint divest some assets, the merger won't be worth that much.
Besides awaiting DOJ approval, the T-Mobile-Sprint merger is also facing a lawsuit from more than 10 state attorneys general who want to block the deal. They claim that the merger will lead to reduced competition and higher prices for consumers.
UPDATE: A report from CNBC also claims that a deal between T-Mobile, Sprint, and the DOJ on creating a fourth competitive U.S. carrier could be announced as soon as Wednesday.
Sources: Fox Business (1), (2)