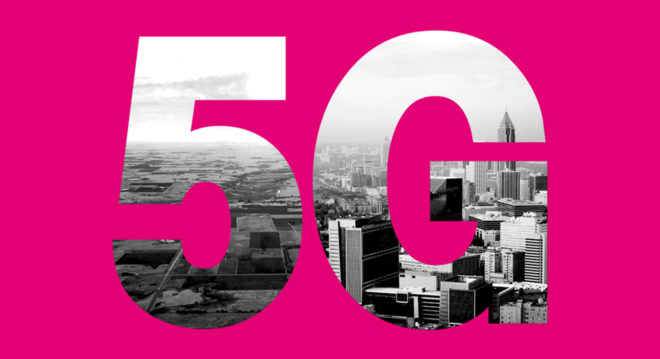 After competing the first low-band 5G data session on a commercial 5G modem in a lab earlier this month, T-Mobile has now taken its testing outside.
T-Mobile has completed the first low-band 5G data call on a commercial modem in the field. This test used 600MHz spectrum, which we know T-Mo is planning to use to build out its 5G network, as well as Qualcomm's Snapdragon X55 5G modem and Ericsson radios.
T-Mobile CTO Neville Ray says that the testing validated both indoor 5G coverage and broader 5G coverage. 600MHz spectrum can reach farther than the millimeter wave spectrum that T-Mo is currently using for its 5G network, which means that T-Mobile will be able to expand its 5G reach when it flips the switch on 600MHz 5G coverage.
The Snapdragon X55 5G modem is expected to begin appearing in devices later this year. That's notable because the Snapdragon X50 modem that's in 5G smartphones right does not support T-Mobile's 600MHz coverage. The Snapdragon X55 will support 600MHz 5G. We don't know exactly when T-Mobile will turn on its 600MHz 5G coverage, but this latest milestone brings T-Mo closer to making it happen.
Source: T-Mobile