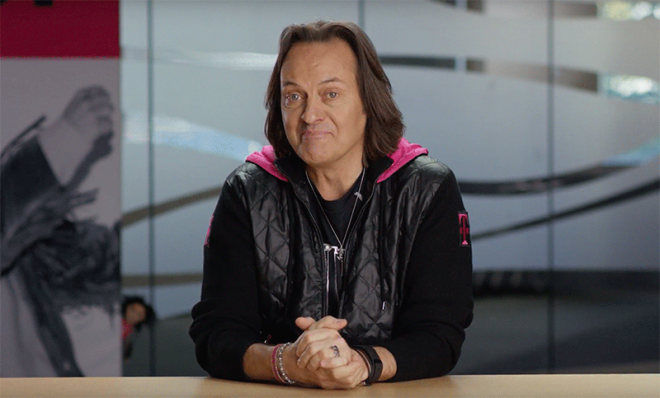 Glassdoor today released its list of the top CEOs in the U.S., and T-Mobile's John Legere finished near the top.
Legere was ranked the number four CEO in America and the number one wireless CEO in Glassdoor's 2019 Top CEOs report. This marks the fifth straight year that Legere was the top-ranked wireless CEO in Glassdoor's report. The T-Mobile CEO earned a 99 percent approval rating from the employees that reviewed him.
"I'm so motivated by how hard Team Magenta works to take care of customers and make T-Mobile an amazing company—they inspire me to try to be a better CEO every single day!" said Legere. "I love seeing all the feedback from our employees in forums like Glassdoor. It keeps me tuned into what's working and where we can improve!"
Other notable tech CEOs on the list include Microsoft CEO Satya Nadella at number six, NVIDIA CEO Jen-Hsun Huang at number 18, Google CEO Sundar Pichai at number 46, Facebook CEO Mark Zuckerberg at number 55, and Apple CEO Tim Cook at number 69.
To put together this list, Glassdoor takes an online company review survey that assesses both current and former employees' feelings about their job, company satisfaction, work environment, and culture. These employees also rate factors including their approval or disapproval of their CEO's job performance and their overall satisfaction with senior management.