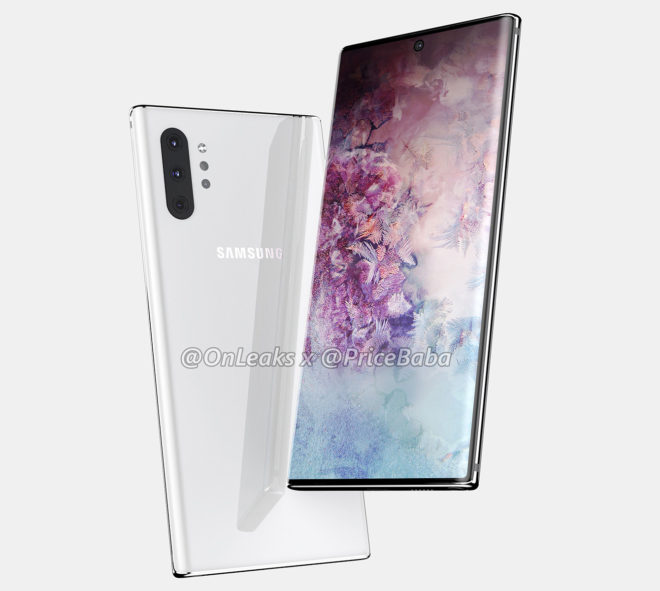 Heads up, fans of Samsung's Galaxy Note series, because a new report claims to have info on when the Galaxy Note 10 will make its official debut.
Samsung will announce the Galaxy Note 10 on August 7th, claims a report from CNET. It's said that Samsung will host its Note 10 event at the Barclays Center in Brooklyn, just like last year's Note 9 event. While still unconfirmed, August 7th would be almost exactly one year after the Note 9 event, so it would make sense for Samsung to choose that date for its Note 10 reveal.
There haven't been any official announcements about the Galaxy Note 10, but the rumor mill claims that there will be a few changes with this year's Note flagship. For one, it's rumored that Samsung is planning different Galaxy Note 10 (below) and Galaxy Note 10 Pro (above) models, and that each of those will be available in 4G LTE and 5G versions, making for a total of four Note 10s.
Renders based on CAD drawings of the devices suggest that the Note 10 phones will adopt a hole-punch like the Galaxy S10, but that the Note 10's hole-punch and front camera will be centered at the top of their displays. All four phones are expected to adopt a triple rear camera setup, with the Note 10 Pro getting a fourth Time of Flight (ToF) sensor to aid in gathering depth info for photos. And finally, it's said that Samsung will abandon the 3.5mm headphone jack on all of its Note 10 models.
Based on these rumors and leaks, are you interested in Samsung's Galaxy Note 10 phones? If so, which one sounds better to you?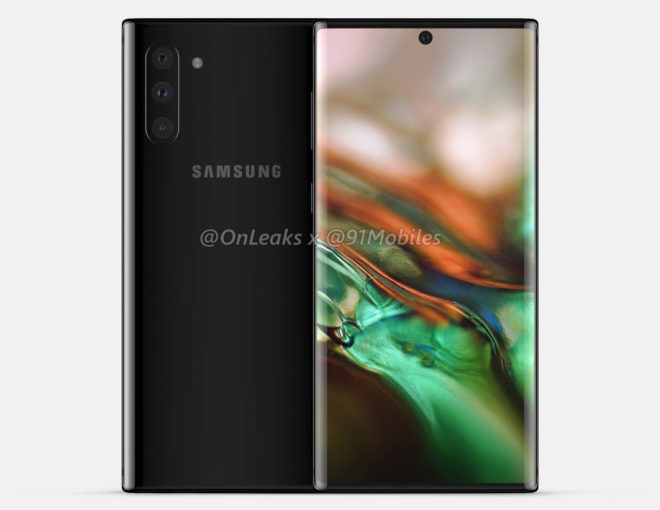 Source: CNET