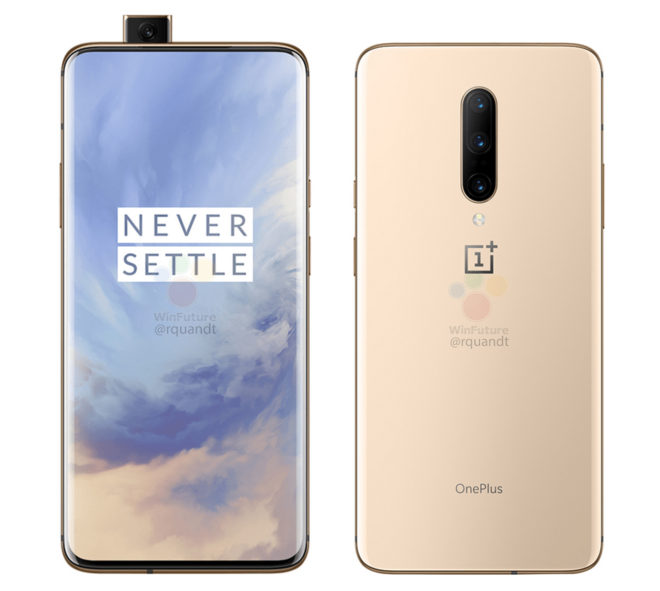 With less than one week to go before the OnePlus 7 Pro reveal, an important piece of information about the device has been confirmed: It's coming to T-Mobile.
The OnePlus 7 Pro will be exclusive to T-Mobile in the U.S., and T-Mo says its customers will be able to get the new OnePlus flagship before anyone else.
T-Mobile will host a launch event at its Signature Store in New York City on May 14th, the same day of the OnePlus 7 Pro announcement, from 2:00 pm to 10:00 pm ET. On May 15th, OnePlus 7 Pro events will kick off at 2:00 pm local time at T-Mobile Signature Stores in Chicago, Las Vegas, Miami, San Francisco, and Santa Monica. And on May 17th, the OnePlus 7 Pro will be available for purchase at any T-Mobile store and from T-Mobile.com.
At the OnePlus 7 Pro launch events in T-Mobile Signature Stores, the first 200 customers will get a OnePlus gift with their purchase. T-Mo will also have drinks and snacks available, and you'll have the chance to get some limited edition swag, too.
No OnePlus 7 Pro pricing details are available quite yet, but T-Mobile CTO Neville Ray has confirmed that the new OnePlus flagship will support T-Mo's 600MHz (band 71) LTE coverage.
T-Mobile was the first U.S. carrier to sell a OnePlus device when it launched the OnePlus 6T last year, so it's not a huge surprise to learn that the OnePlus 7 Pro will be available from T-Mo as well. It's nice to get confirmation ahead of the device's launch, though, and what's even better is that it'll be available to all T-Mo customers within a few days of the phone's official announcement.