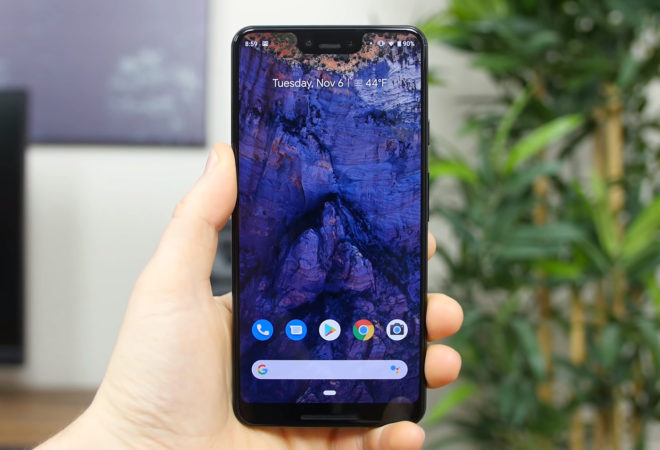 Despite the fact that all three generations of Google's Pixel phones have been compatible with T-Mobile, Verizon has been the only carrier to sell them in the U.S. That might soon be changing, though.
T-Mobile is getting ready to sell the Google Pixel 3 and Pixel 3 XL, according to a source speaking to 9to5Google. No other details are given, so it's unclear when the launch might happen, but there is said to be some evidence that T-Mo is gearing up to sell the Pixel 3 and Pixel 3 XL.
In addition to Verizon, the Pixel 3 and Pixel 3 XL have been available direct from Google, so T-Mo customers interested in those phones haven't had an issue buying them. Still, it'd be nice to see the Pixel 3 and Pixel 3 XL be sold by T-Mobile, as it'd enable T-Mo customers to buy them on an Equipment Installment Plan (EIP). Many people still prefer to buy their phones directly from their carrier, so T-Mobile launching the Pixel 3 and Pixel 3 XL could make Google's flagship phones an option for many more T-Mo customers.
In other Google Pixel and T-Mobile news, today's report also mentions that T-Mobile is testing the Google Pixel 3a for network compatibility. The Pixel 3a is rumored to be a more affordable, mid-range version of the Pixel 3 with features like a 5.6-inch screen, Snapdragon 670 processor, 4GB of RAM, and 2915mAh battery. Rumors have said the Pixel 3a and Pixel 3a XL could launch at Verizon this spring. It's unclear if it'll also eventually launch at T-Mobile, but today's news suggests that it'll at least be compatible with T-Mo's network like previous Pixel phones have been.
UPDATE: The folks at Android Police have chimed in with their own source who says that T-Mobile will sell the Pixel 3, Pixel 3 XL, Pixel 3a, and Pixel 3a XL. No launch timing is known, but T-Mo employees have reportedly described the timeline as being "very short" within the past few days.
Source: 9to5Google