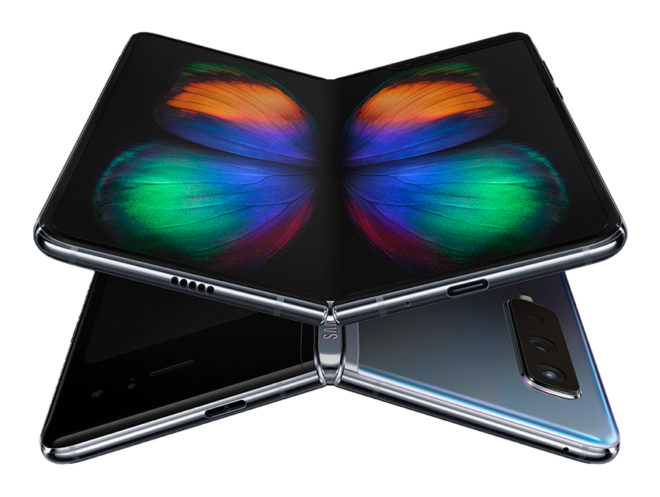 Remember last week when several Galaxy Fold review units suffered from broken internal displays? It looks like Samsung is delaying its new device because of those issues.
Samsung is pushing the Galaxy Fold's launch back until "at least" May, say sources speaking to the Wall Street Journal. A rescheduled launch date hasn't been decided, but it's expected that we'll know more in the coming weeks. The Fold was originally scheduled for a launch on April 26th, including at T-Mobile.
There haven't been any official announcements regarding a delay of the Galaxy Fold's launch date, but Samsung did postpone events that it had scheduled in Hong Kong and Shanghai this week. If Samsung does issue an official statement regarding a delay, I'll be sure to update you.
Today's report also suggests that Samsung has identified the problem causing the Galaxy Fold's display issues. It's said that the phone's hinge could be putting too much pressure on the 7.3-inch display of the Galaxy Fold.
Following the news of Galaxy Fold display units breaking last week, Samsung said that it would thoroughly investigate the devices but that its foldable phone would still launch to the public on April 26th. If there is a problem with the Fold's hinge putting pressure on the internal display, it's good that Samsung is pushing back the launch to fix the problem. This is a problem you'd want ironed out with any smartphone, but it's especially true with the Galaxy Fold because you want to keep the people happy if they're spending $1,980 on your first foldable device.
Source: Wall Street Journal
UPDATE: Samsung has confirmed that it's delaying the Galaxy Fold in order to evaluate early feedback on the device and run internal tests. It plans to announce a new release date in the coming weeks.
"Initial findings from the inspection of reported issues on the display showed that they could be associated with impact on the top and bottom exposed areas of the hinge," says Samsung. "There was also an instance where substances found inside the device affected the display performance." Samsung goes on to say that it will strengthen the Galaxy Fold's display protection and improve its guidance on care and use of the screen for consumers.