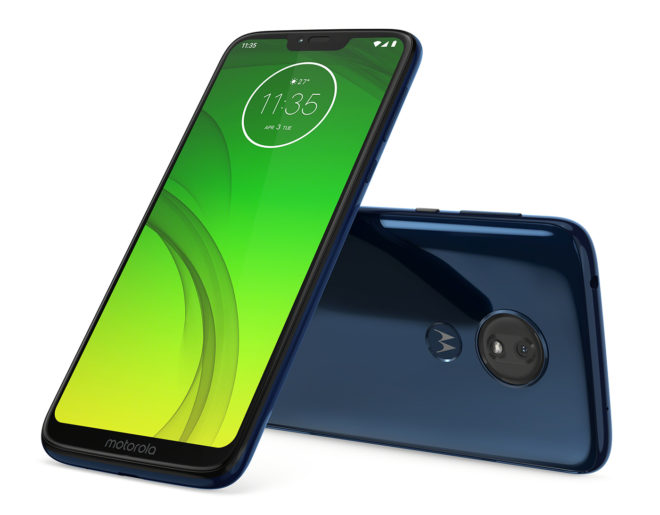 When we spotted the Moto G7 Power in Metro by T-Mobile's online store yesterday, we said that a launch on T-Mobile wasn't far off. Today the Moto G7 Power is available from T-Mo.
You can now buy the Moto G7 Power from T-Mobile for $9.50 down and $9.50 per month for 24 months, or $237.50 full retail. It's also available to lease through JUMP! On Demand for $36 down and $9 per month for 18 months.
Metro by T-Mobile customers will be able to score the Moto G7 Power in stores on Monday, April 29th. Metro is asking $209.99 for the new Motorola phone, but it'll sell it to you for $59.99 if you switch to Metro by T-Mobile and sign up for a $50 or higher plan.
As a refresher, the Moto G7 Power's spec list is headlined by a 5000mAh battery that's expected to last three days on a single charge. There's also a 6.2-inch 1520×720 display, 12MP rear and 8MP front cameras, 32GB of storage, and a microSD card slot. A fingerprint reader is located on the back of the device, and inside is a Snapdragon 632 processor and 3GB of RAM. Also of note is that the Moto G7 Power includes support for T-Mo's 600MHz LTE coverage.
Source: T-Mobile