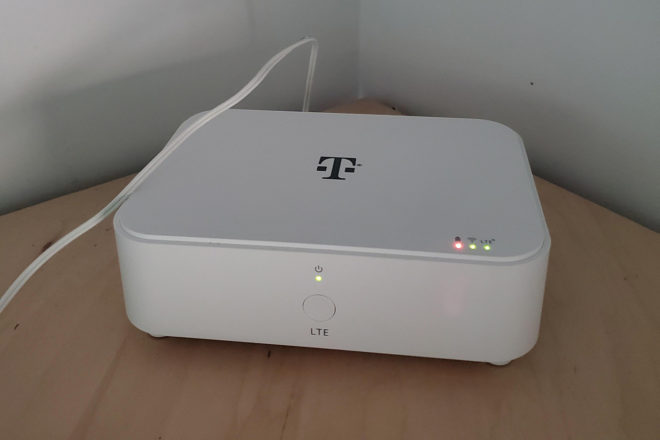 One week after announcing its Home Internet initiative, some T-Mobile customers have already received their setup kit.
Several photos and setup details of the T-Mobile Home Internet kit have been posted to Reddit by user Modesecond. We get to see T-Mo's 4G LTE box from the front, back, and bottom. This isn't the first time that we've seen the T-Mobile Home Internet router, but the photos do give us a good look at the box from multiple angles in the real world. The photos also confirm that the router's model number is TM-RTL0102.
The router came with a 4G LTE SIM card preinstalled, and Modesecond says that setup was "super easy". The box is dual-band and has you set the SSID and password for each. T-Mobile offers apps for Android and iOS to help you manage your Wi-Fi networks, see the connection quality, view the devices connected to the router, and check your usage. You can also get support from T-Mobile customer care if you need it.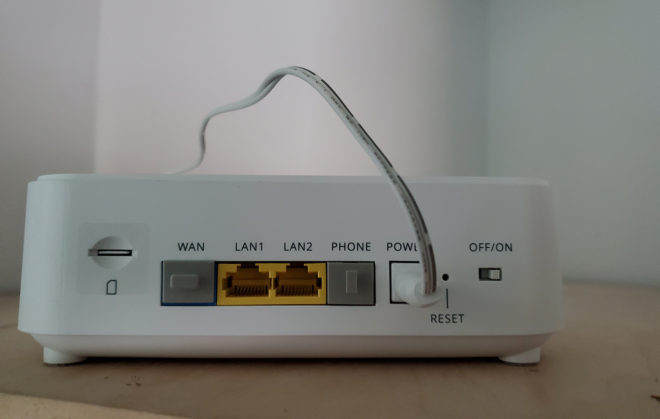 When it comes to using the device, a speed test shows that the box got 86.84Mbps down and 17.29Mbps up with a 33ms ping, which is comparable to the speeds that Modesecond got with their Galaxy S10. Streaming 1080p video from YouTube is said to work well, and interestingly, the router software apparently lets you send and receive text messages. The T-Mobile Home Internet plan comes with unlimited data, but during times of congestion, T-Mo says you may get slower speeds due to data prioritization.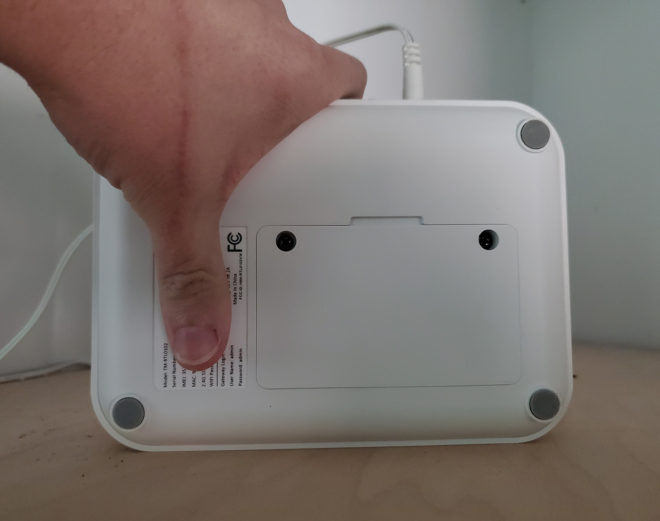 T-Mobile's Home Internet service is currently invitation-only, and T-Mo has said that it's inviting customers in "rural and underserved markets." Reddit user Modesecond says that they're located 35 miles from Atlanta, GA in a subdivision with two home internet options: 6Mbps DSL or 70Mbps from Comcast.
Only a limited group of customers will get access to T-Mobile Home Internet, so it's neat to see the router in real life and get hands-on info from someone that got into the pilot test. The service costs $50 per month with autopay and T-Mo says that it expects to offer speeds of around 50Mbps, but this particular user is getting a bit more than that.
Have you gotten into the T-Mobile Home Internet pilot test?
Source: Reddit