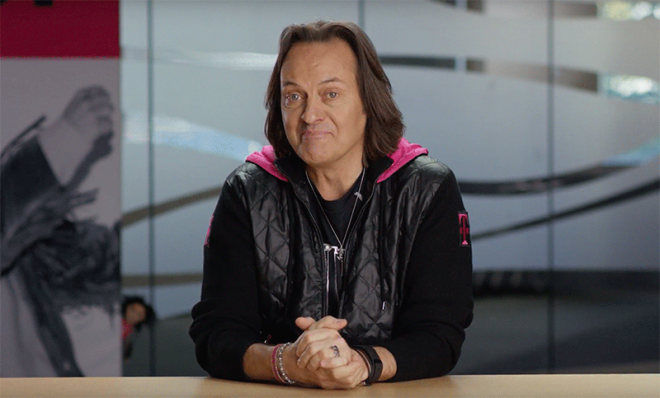 One concern that opponents of the T-Mobile-Sprint merger have is that the deal could lead to increased prices for consumers. Today T-Mobile and CEO John Legere submitted letters to the FCC to make a pledge that prices won't go up.
New T-Mobile has committed to offering the same or better rate plans as those offered by T-Mobile or Sprint as of today's date for three years following the merger. "We are the Un-carrier. If we broke faith by raising rates and cutting back benefits, we would lose our loyal customers and destroy the future of our brand," said Legere. "I want to assure you that we would never do this.
T-Mobile explains that T-Mo and Sprint legacy plans will continue as New T-Mobile plans for three years after the merger or until better plans that offer a lower price or more data are available, whichever happens first.
Later in its letter to the FCC, T-Mobile did leave itself a little room to adjust these legacy plans as necessary if there are increases in taxes, fees, or surcharges, or changes in services from third-party partners:
"The retained legacy rate plans may be adjusted to pass through cost increases in taxes, fees and surcharges as well as services from third party partners that are included in the rate plans, as these increased costs are not within the control of New T-Mobile. The legacy plans may also be adjusted to modify or discontinue third party partner benefits based on changes in the terms of the offering initiated by the third party partner, as this is also not within the control of New T-Mobile."
When arguing in favor of their merger, T-Mobile and Sprint have previously said that their deal will enable them to deploy a "world-class 5G network" with lower marginal costs per subscriber, which will result in customers getting better coverage and more data at the same or lower prices. T-Mo and Sprint also believe that their merger will force competitive responses from AT&T and Verizon that will result in a decrease in the price per gigabyte of data for consumers.
Meanwhile, opponents of the deal have said that we're more likely to see better innovation and price competition with four carriers.
The proposed merger of T-Mobile and Sprint is under review by the FCC and U.S. Department of Justice. The two carriers have said that they expect the deal to be completed in the first half of 2019.