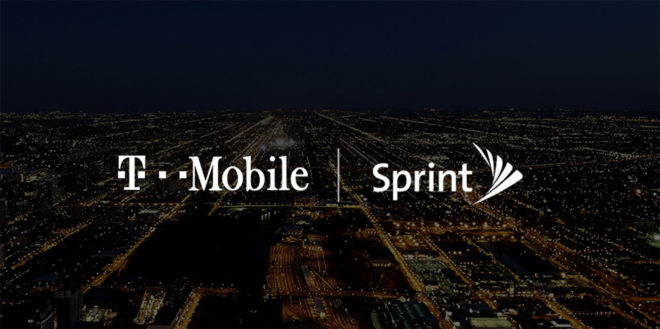 A new group has formed to voice its opposition to the proposed T-Mobile-Sprint merger.
The 4Competition Coalition is a new entity made up of 13 different companies and groups, including DISH, C Spire, Communications Workers of America, and others. The coalition is urging regulators to block the T-Mobile-Sprint merger, citing concerns over competition, price increases, job losses, 5G, and a harm to rural consumers.
The full list of members in the 4Competition Coalition looks like this:
AFL-CIO
Common Cause
C-Spire
CWA-Union
DISH Network
Fight for the Future
New America's Open Technology Institute
NTCA-The Rural Broadband Association
Open Markets Institute
Public Knowledge
Rural Wireless Association
The Greenlining Institute
Writers Guild of America-West
"Americans deserve more choices for wireless service, not fewer," said Public Knowledge's Phillip Berenbroick. "If this merger is approved, consumers would likely face a price increase of more than 15 percent in many cases for their wireless service – without seeing any of the benefits that these companies promise. The proposed merger is anti-competitive and presumptively unlawful. The bottom line is that when it comes to wireless, consumers need more choices and more competition. Moving from four nationwide carriers to three would be a disaster."
The coalition has put up a website to share more about its concerns about the deal. For example, it says that T-Mobile and Sprint have been "maverick" companies that've helped to drive down prices. "If they combine, it would create a new incumbent with the ability and incentive to cooperate and collude with the other incumbents," the coalition's site reads. "Say goodbye to the 'Uncarrier,' and say hello to price hikes."
This isn't the first time that we've heard several of these groups voice their opposition to the T-Mobile-Sprint merger. Dish and C Spire have both submitted comments to the FCC against the deal, with Dish suggesting that the merger could lead to higher prices and pointing to other countries that experienced four-to-three reductions in the number of carriers while C Spire said that that reduction could make it more difficult for other providers to get wholesale agreements on reasonable terms.
The proposed merger of T-Mobile and Sprint is currently being reviewed by regulators. The two carriers have said that they expect their merger to close in the first half of 2019.
Source: 4Competition Coalition