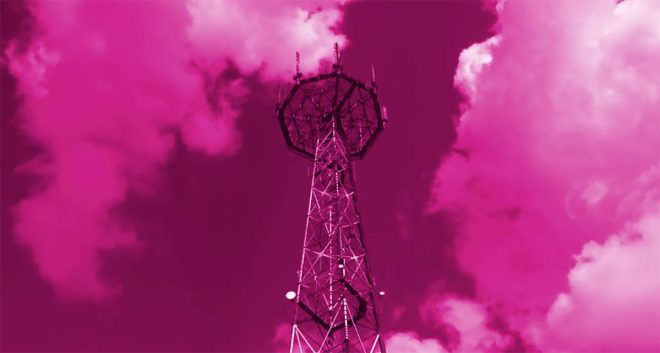 Two weeks after announcing T-Mobile's previous mid-band LTE capacity upgrades, CTO Neville Ray has confirmed that another round of upgrades is complete.
Ray said today that hundreds of cell sites have been upgraded with more mid-band LTE capacity over the past two weeks. These upgrades include PCS and AWS spectrum.
100s of sites were upgraded with more midband capacity in just the last two weeks and #WeWontStop! This is why we've had the fastest LTE network for 4 years!! @TMobile @MetroByTMobile #Amped pic.twitter.com/w23Y2xx5lT

— Neville (@NevilleRay) November 28, 2018
The list of markets that benefit from these upgrades can be found below. The cities and towns are sprinkled across the U.S. and include places like Phoenix, AZ; San Francisco, CA; San Antonio, TX; Knoxville, TN; and New York, NY.
Mobile, AL
Phoenix, AZ
Sedona, AZ
Rancho Palos Verdes, CA
Turlock, CA
Nevada City, CA
South El Monte, CA
San Bernardino, CA
San Clemente, CA
Norco, CA
Monterey, CA
Daly City, CA
Mountain View, CA
San Carlos, CA
Sunnyvale, CA
San Francisco, CA
Palo Alto, CA
Pinole, CA
San Jose, CA
Gustine, CA
Sacramento, CA
Telluride, CO
Monroe, CT
New Haven, CT
Panama City, FL
Marianna, FL
Wewahitchka, FL
Venice, FL
Bradenton, FL
Decatur, GA
Dacula, GA
Lawrenceville, GA
Marietta, GA
Roswell, GA
Thomaston, GA
Atlanta, GA
Macon, GA
Kapaa, HI
Lihue, HI
Princeville, HI
Kekaha, HI
Mountain View, HI
Honolulu, HI
Declo, ID
Meridian, ID
Mount Olive, IL
Indianapolis, IN
Altoona, IA
Ames, IA
Cambridge, IA
Elkhart, IA
Waukee, IA
Des Moines, IA
Clive, IA
Urbandale, IA
Louisville, KY
Columbia, MD
Hanover, MD
Lanham, MD
Gaithersburg, MD
Needham, MA
Kingston, MA
Plymouth, MA
Braintree, MA
Woburn, MA
Natick, MA
Marlborough, MA
Hudson, MA
Middleton, MA
Beverly, MA
Detroit, MI
Kansas City, MO
Saint Louis, MO
Billings, MT
Plains, MT
Twin Bridges, MT
North Arlington, NJ
Chatham, NJ
Cliffside Park, NJ
Union City, NJ
Elizabeth, NJ
Elmwood Park, NJ
Hasbrouck Heights, NJ
Harrington Park, NJ
Red Bank, NJ
Long Island City, NY
New York, NY
Staten Island, NY
Bronx, NY
Yonkers, NY
Ridgewood, NY
Lenoir, NC
Toledo, OH
Euclid, OH
Atoka, OK
Central Point, OR
Lancaster, PA
San Juan, PR
Elgin, SC
Greenville, SC
Greer, SC
Nashville, TN
Knoxville, TN
Frisco, TX
Grapevine, TX
Houston, TX
San Antonio, TX
Rio Grande City, TX
Merkel, TX
Fort Hood, TX
Denison, TX
Plano, TX
Houston, TX
Sealy, TX
College Station, TX
Virginia Beach, VA
Hamlin, WV
Lavalette, WV
Point Pleasant, WV
Salt Rock, WV
Marshfield, WI
Spring Green, WI
Buffalo, WY
LaGrange, WY
Lander, WY
Albin, WY
Source: Neville Ray (Twitter)