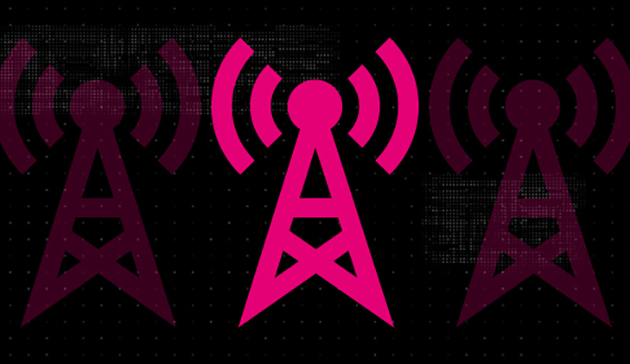 Two weeks after announcing its previous round of low-band LTE upgrades, T-Mobile has confirmed another batch of upgrades.
T-Mobile added low-band LTE to dozens of cell sites in the past two weeks, CTO Neville Ray confirmed today. These upgrades typically include both 600MHz and 700MHz spectrum (LTE bands 71 and 12), and Ray says that they'll result in more and better coverage.
Our network team added lowband LTE to dozens of sites in just two weeks, which means more and better coverage. And #WeWontStop!! @TMobile @MetroPCS #AcrossTheGrid pic.twitter.com/g5fyZwaFBq

— Neville (@NevilleRay) November 7, 2018
These latest low-band LTE upgrades are spread across the U.S., including in cities like Portland, OR; Jacksonville, FL; Lowell, MA; Austin, TX; and Ely, MN. As usual, we've got the full list of cities and towns that received low-band LTE upgrades below.
Gravette, AR
Berkeley, CA
Burlingame, CA
Greenfield, CA
Gustine, CA
Hornbrook, CA
North Highlands, CA
Richmond, CA
San Francisco, CA
Yosemite National Park, CA
Jacksonville, FL
Panama City Beach, FL
Atlanta, GA
Columbus, GA
Marietta, GA
Waipahu, HI
Goreville, IL
Troy, IL
Merrillville, IN
Poseyville, IN
Chapman, KS
Independence, KS
Shreveport, LA
Augusta, ME
Easton, MD
Lowell, MA
Ely, MN
Walnut Grove, MN
Kansas City, MO
Cascade, MT
Hurley, NY
Long Island City, NY
Wallkill, NY
Strongsville, OH
Portland, OR
Clearfield, PA
Glenshaw, PA
Bayamon, PR
Cabo Rojo, PR
Caguas, PR
Mayaguez, PR
Ponce, PR
Greenville, SC
Lynchburg, TN
Madison, TN
Nashville, TN
Austin, TX
Fort Worth, TX
Laredo, TX
Mercedes, TX
Sealy, TX
Sunray, TX
Heber City, UT
Burlington, VT
Milton, VT
Blacksburg, VA
Roanoke, VA
Woodford, VA
Hayward, WI
Cheyenne, WY
Cody, WY
Source: Neville Ray (Twitter)