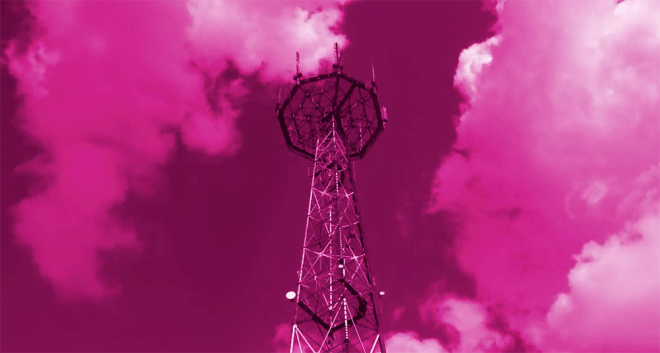 Another low-band LTE expansion from T-Mobile is official.
T-Mo CTO Neville Ray says that T-Mobile has added low-band LTE to dozens of cell sites in the past two weeks. Like previous low-band LTE expansions, this latest rollout includes 600MHz and 700MHz coverage.
Our network team added lowband LTE to dozens of sites in just two weeks, which means more and better coverage. And #WeWontStop!! @TMobile @MetroPCS #AcrossTheGrid pic.twitter.com/zCiHwJ9sLa

— Neville (@NevilleRay) October 24, 2018
Included in this latest expansion are cities like San Francisco, CA; Salt Lake City, UT; Baton Rouge, LA; and Ithaca, NY. As usual, below we've got the full list of cities included in T-Mobile's new low-band LTE expansion. Is your city on the list?
Phenix City, AL
Phoenix, AZ
Mesa, AZ
Inglewood, CA
Bellflower, CA
Foothill Ranch, CA
Bakersfield, CA
Belmont, CA
San Francisco, CA
Belvedere Tiburon, CA
San Jose, CA
Woodland, CA
Commerce City, CO
Denver, CO
Vail, CO
New Haven, CT
Bridgeport, CT
Norwalk, CT
Jacksonville, FL
Bradenton, FL
Marietta, GA
Riverdale, GA
Stockbridge, GA
Monroe, GA
Ringgold, GA
Fargo, GA
Sylvester, GA
Cataula, GA
Fort Benning, GA
Homewood, IL
Chicago, IL
Greenwood, IN
Plainfield, IN
Indianapolis, IN
Lenexa, KS
Gretna, LA
Baton Rouge, LA
Hyattsville, MD
Gaithersburg, MD
Gambrills, MD
Baltimore, MD
Queenstown, MD
Allston, MA
South Rockwood, MI
Andover, NJ
Santa Fe, NM
Schenectady, NY
Prattsville, NY
Medina, NY
Ithaca, NY
Saint Clairsville, OH
Cleveland, OH
DuBois, PA
Reynoldsville, PA
Clearfield, PA
Adjuntas, PR
Anasco, PR
Cayey, PR
Isabela, PR
Manati, PR
Moca, PR
San Juan, PR
Columbia, SC
Aiken, SC
Hilton Head Island, SC
Flower Mound, TX
Lewisville, TX
Dallas, TX
Karnack, TX
Harker Heights, TX
Waco, TX
Houston, TX
Missouri City, TX
Pasadena, TX
Laredo, TX
Armstrong, TX
Alamo, TX
Brownsville, TX
Round Rock, TX
Eagle Pass, TX
Lubbock, TX
Orem, UT
Salt Lake City, UT
Fairfax, VA
Roanoke, VA
Redmond, WA
Everett, WA
Leavenworth, WA
Welch, WV
Buckeye, WV
Source: Neville Ray (Twitter)