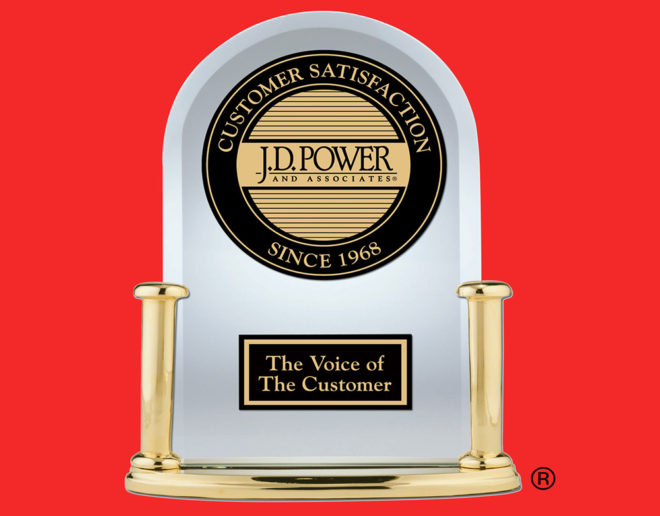 T-Mobile has come out on top in recent J.D. Power wireless customer care and wireless purchase experience reports, and now it's finished first in a report about business customers, too.
J.D. Power announced today that T-Mobile ranked highest in its 2018 U.S. Business Wireless Satisfaction Study. In the study, T-Mobile performed best in the Large Enterprise (500 or more employees), Small/Medium (2o-499 employees), and Very Small (1-19 employees) segments, making it the second straight year that T-Mo has won all three categories.
This J.D. Power study examined six factors: performance and reliability, customer service, sales representatives and account executive; billing; cost of service; and offerings and promotions. This particular study was conducted between July and August 2018 and is based on responses from 2,731 business decision makers for wireless services in the U.S.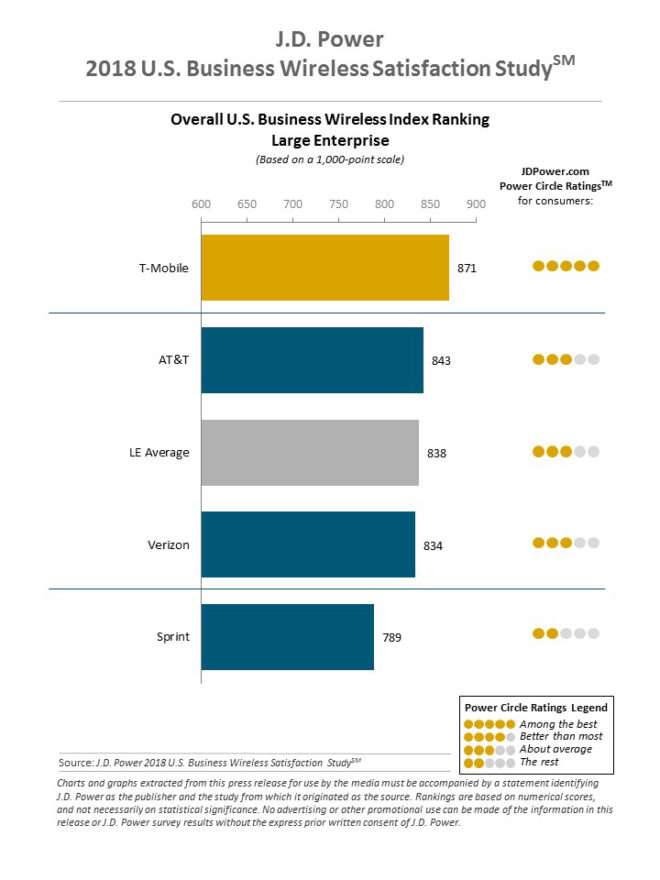 "When customers have a specific point of contact, it reduces the amount of time on hold, reduces the likelihood of being transferred and it increases their level of understanding," said Ian Greenblatt, Technology, Media & Telecom Practice Lead at J.D. Power. "Having more direct-contact representatives available not only increases customer service satisfaction, but it can increase customer loyalty in the long run."
T-Mobile has won a few consumer-focused customer care awards from J.D. Power in 2018, and so the carrier is probably pretty happy to come out on top in all three business categories as well. T-Mo recently announced a renewed focus on customer service with Team of Experts, which has the goal of using a team of customer support reps to offer support to a dedicated market and eliminating robots and bouncing customers around to different reps. Team of Experts is live for postpaid customers and is being rolling out to every business customer, too.
Source: J.D. Power