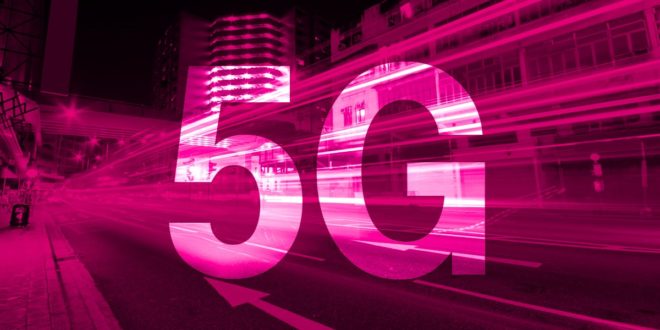 After striking a $3.5 billion deal with Nokia earlier this year to help build a 5G network, T-Mobile has now announced a similar deal with Ericsson.
T-Mobile and Ericsson have reached a $3.5 billion agreement that'll see Ericsson supply T-Mo with 5G New Radio (NR) equipment and software compliant with 3GPP standards. Also included in the multi-year deal are Ericsson's digital services solutions, which include dynamic orchestration, business support systems (BSS) and Ericsson Cloud Core, which T-Mobile says it'll use to "rapidly launch innovative and groundbreak 5G experiences to customers".
Here's Niklas Heuveldop, President and Head of Ericsson North America, on the deal:
"We have recently decided to increase our investments in the US to be closer to our leading customers and better support them with their accelerated 5G deployments; thereby bringing 5G to life for consumers and enterprises across the country. This agreement marks a major milestone for both companies. We are excited about our partnership with T-Mobile, supporting them to strengthen, expand and speed up the deployment of their nationwide 5G network."
T-Mobile CTO Neville Ray had this to say about the agreement:
"While the other guys just make promises, we're putting our money where our mouth is. With this new Ericsson agreement we're laying the groundwork for 5G – and with Sprint we can supercharge the 5G revolution."
T-Mobile plans to build out 5G coverage in 30 U.S. cities in 2018, including New York City, Los Angeles, Dallas, and Las Vegas, and it expects to have nationwide 5G coverage in 2020. T-Mo will use 600MHz and mmWave spectrum for its 5G network. As for when you'll begin to see devices that can get on that 5G network, it's expected that we'll see the first 5G smartphones from T-Mobile in early 2019.
Source: T-Mobile